A total of 20 girls under the age of 15 will also receive financial and training support for a year thanks to the alliance between LaLiga, the LaLiga FOUNDATION and the Rural Development Trust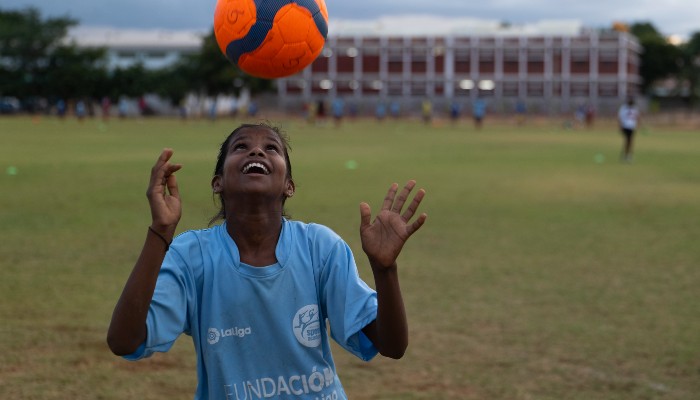 Women's sport in rural areas of India has seen significant growth in recent years. So has the promotion of opportunities for girls to practise their favourite activity at a higher level and to develop their skills, even at a professional level, in the world of football, due to the growing number of leagues that are being created. The RDT, and LaLiga, through its Women's Football department and its Foundation, have launched the first residential academy for girls taking part in the project that these two organisations have been developing since 2018 in the Indian region of Anantapur.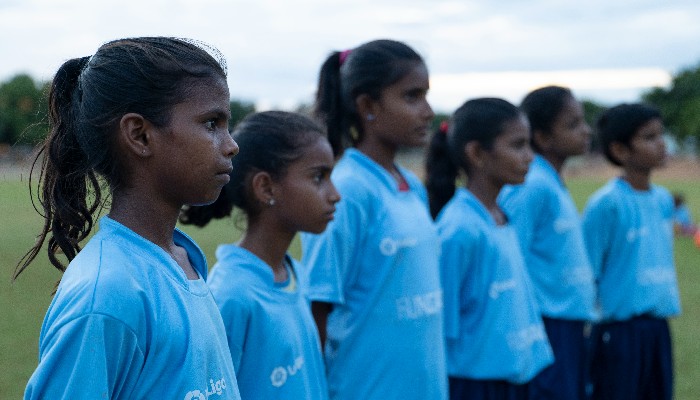 Twenty girls under 15, all from Anantapur's rural communities, have been selected for the programme. They will receive financial and educational sponsorship for one year to reside and train at the Anantapur Sports Village (ASV) facilities. The players selected will also be enrolled in regular schools and will receive classes to build social skills as well as computer literacy. During their stay in the residential programme, they will also be provided with healthcare, and sports and training equipment, and will attend various sports tournaments and friendly matches.
In addition, the residential academy will provide a training development plan for talented girls from rural Anantapur to pursue a career in football, honing their skills under the tutelage of qualified coaches who will oversee and coordinate the project. This will be supported by the on-going improvement of sporting facilities in the region, thus preparing them for the future opportunities growing in Indian women's football.
"We firmly believe that when children are given equal opportunities, regardless of their gender and social class, each of them is capable of achieving things that help them grow. This same conviction, combin
ed with the support of LaLiga and the LaLiga FOUNDATION, allowed the Rural Development Trust to gradually reach this stage of creating the first residential women's football programme," said Anna Ferrer, co-founder and Executive Director of Rural Development Trust.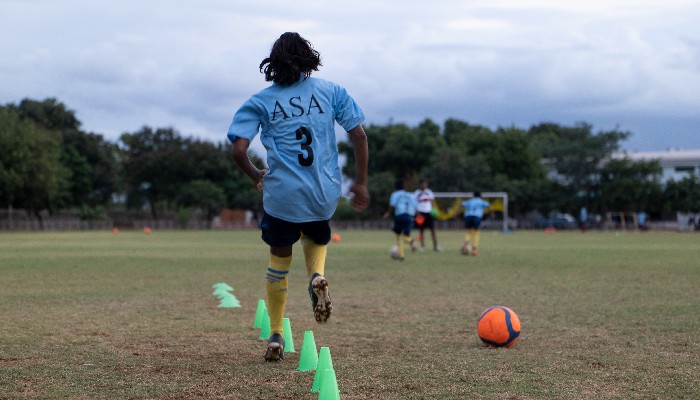 The gradual explosion of women's football in India
This new residential programme has been made possible through a long-standing and successful alliance between LaLiga and the Rural Development Trust that dates back to the 2018-2019 season, when a non-residential programme for U13 and U15 girls and the network of local football clubs was initiated.
As part of the non-residential programme, selected girls were given the opportunity to attend camps to participate in regular football training, life skills development sessions and trips to competitions during the duration of the camp. So far, 1,816 children have accessed their 'basic right: to play', and there has been a 295% hike in girls' participation in football over the past three years.
Although interest in women's sports is growing across India at a slow but steady pace, female players often lack support and opportunities to train regularly, especially those from rural or vulnerable communities.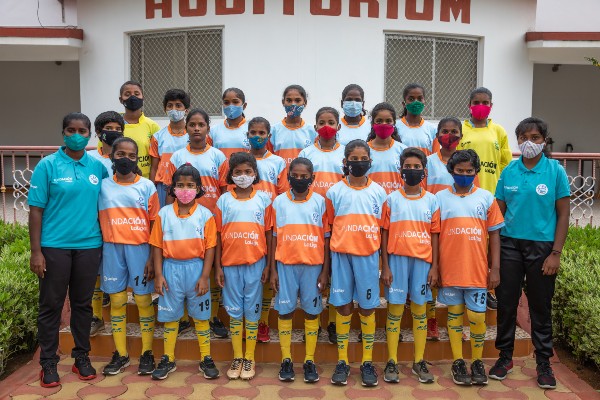 Anjali, 24, a coach for the recently opened residential programme, has struggled to pursue her dream of a career in sport. "When I was little, my neighbours used to tell my parents that football was not suitable for girls. Luckily, they always supported me and believed in me. I want to encourage other girls like me to pursue their sporting dreams. I wouldn't be so confident if it wasn't for sport."
Anusha, 13, from Atmakur and also a football player in the recently launched programme added, "Many women before me, like my mother for example, never had the opportunity to play sports when they were younger. I want to make my parents proud and show the whole world that girls are just as strong and committed, and just as good footballers, as boys. "
The official launching event
The launching event was held at Anantapur Sports Village and it  was addressed by the District Magistrate and Collector of Anantapur Nagalakshmi Selvarajan, Women Empowerment Director of RDT Vishala Ferrer, District Sports Development Officer Jaganadha Reddy and RDT Sport for Development Director Sai Krishna Pulluru. 
"I strongly believe that sport is essential for children. Sport teaches important life skills and values such as teamwork, discipline, time management, social and behavioural skills which help children in future. Sport inculcates good habits and a healthy lifestyle. This partnership between RDT and La Liga presents a good opportunity for children in the district to pursue sports right from the grassroots level to the professional level. To all girls at the new residential academy, this is a stepping stone to all of you and will open many doors for you in the future. I thank Fundacion La Liga and RDT for coming together to do this in the Anantapur District." conveyed  Nagalakshmi Selvarajan, District Collector of Anantapur.