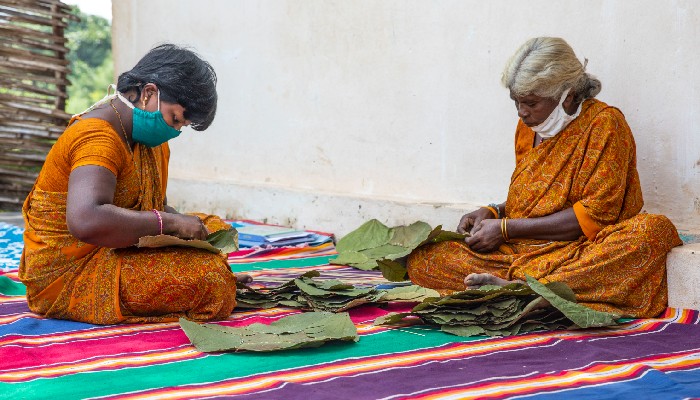 "This centre is a ray of hope not only for us, chenchu women but for our whole community as we are today the breadwinners of the house and respected agents".
Nagamma, Bhoomani Pedda, Dornala Area. 
28 women belonging to the Chenchu tribe started in 2019 an exciting adventure: A Plates and cups leaf-making centre. 
This project, carried out with the support of RDT and the Integrated Tribal Development Agency, has transformed the domestic economy of these women and their families and the way society and they perceive themselves. "Before jumping into production, we needed to be a group. That's why we created a sangham, we opened a bank account and underwent various months of training", explains Nagamma.
RDT has been supporting the development and wellbeing of the Chenchu Communities since 2010 to tackle the lack of access to education, health and dignified shelter. To promote the local communities' capacities and leadership skills and enhance their economic independence through sustainable livelihoods.