Reborn after 57 days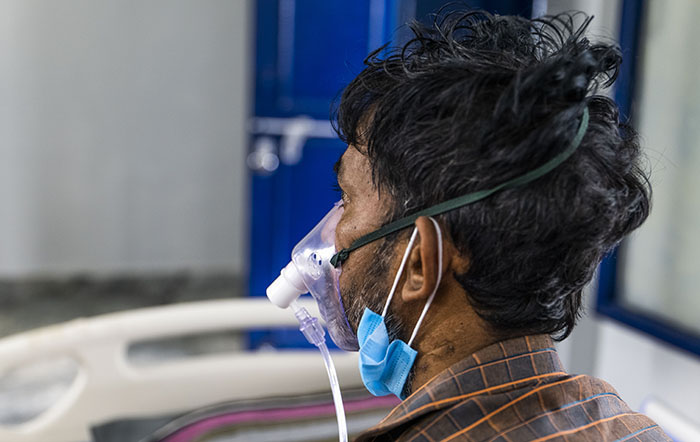 Although RDT Bathalapalli Hospital was not yet declared as an exclusive COVID-19 Hospital, they admitted Kishore with symptoms.
This hospital was his last option after spending most of his savings on ineffective medications.
"There, lying on the bed, I kept thinking about my family. How will they survive? If I can't sew, my children won't have anything to eat", Kishore admits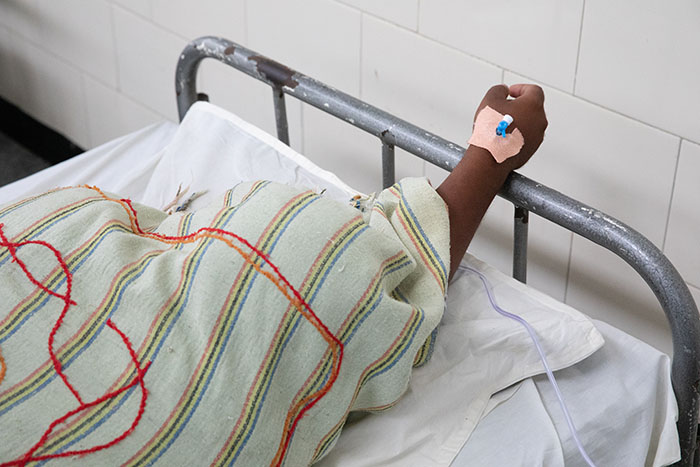 Within 48 hours of admission, Kishore was transferred to the ICU where he was provided with non-invasive respiratory support through a face mask.
"The day I saw him entering the ICU for the first time, I didn't even have 1% of hope", admits Dr Harish.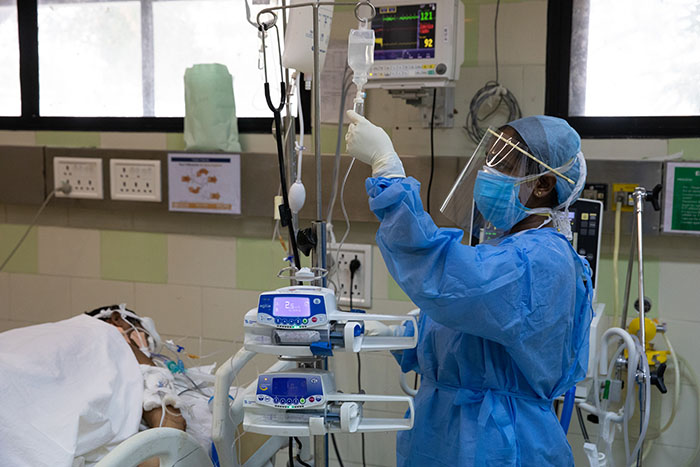 "I explained to his wife the gravity of the situation, and I told her many times that he won't survive but she never lost hope".
Just one day after entering the ICU, the doctors had to resort to artificial ventilation, intubating and sedating him to ensure proper pulmonary ventilation.
For more than 40 days, the ventilator assisted his breathing.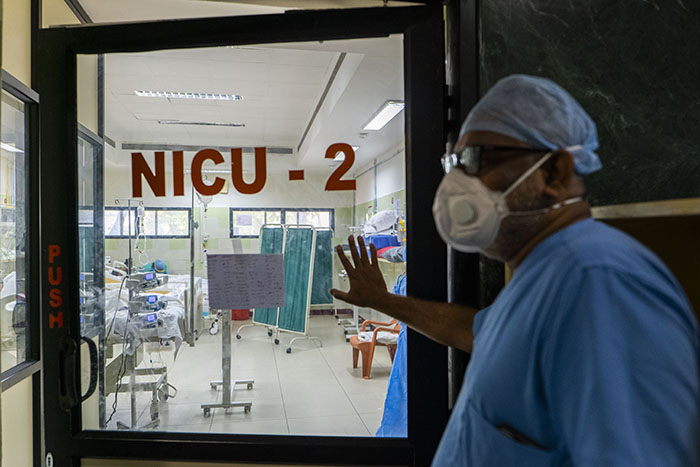 Sharmila*, Kishore's wife, was not going to give up. Day after day she kept visiting him in the hospital. "In the village, everyone already thought him dead, but I couldn't even imagine it.
I need him. My children need him, we are a family, without him, we cannot go on", she asserts.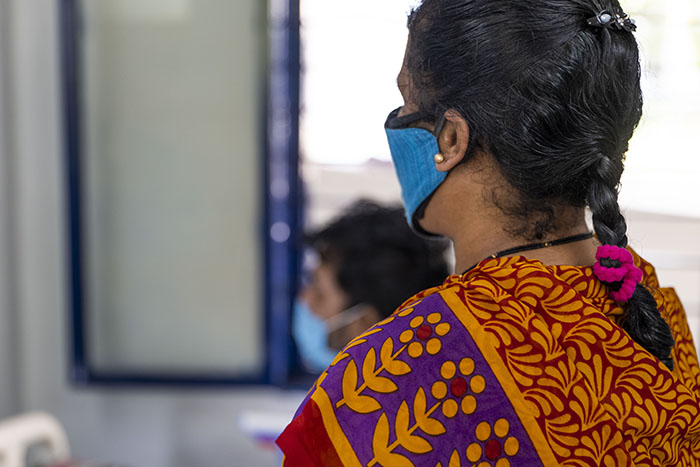 "There were days I would let her look into the ICU window so that she could see her husband," explains Dr Harish. 
She would put her hand on the glass, and although her husband could not see her, she would encourage him with gestures and signs.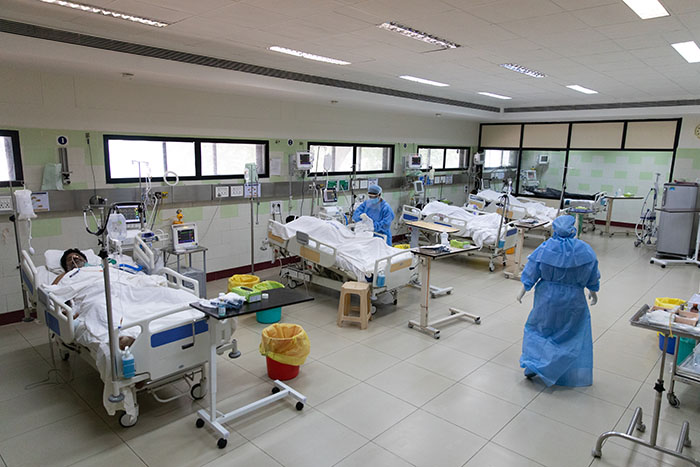 The entire country was now reeling under a devastating second wave that was claiming many lives.
Kishore continued to remain connected to the tubes while Sharmila kept sending all her strength through the window. 
During his admission to the ICU Kishore suffered three cardiac arrests from which he was resuscitated.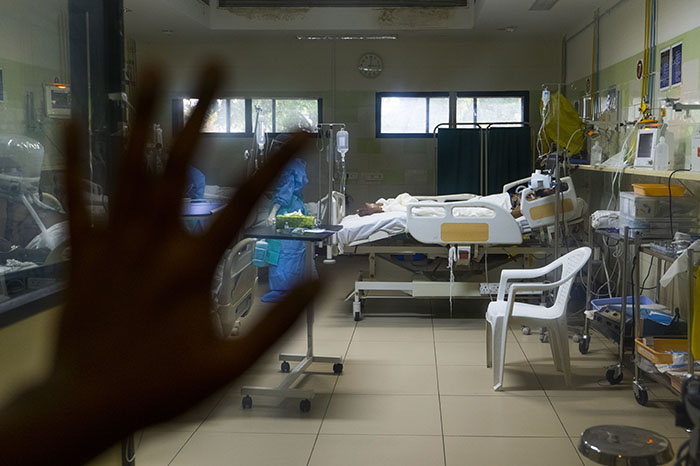 More than 60 days after being admitted to the RDT COVID Hospital Kishore is being discharged. 
Although his life is not at risk, the weaknesses and the uncertainty of when he will be able to work again is taking a huge toll on the family.
Doctors have recommended him complete rest for at least 3 months.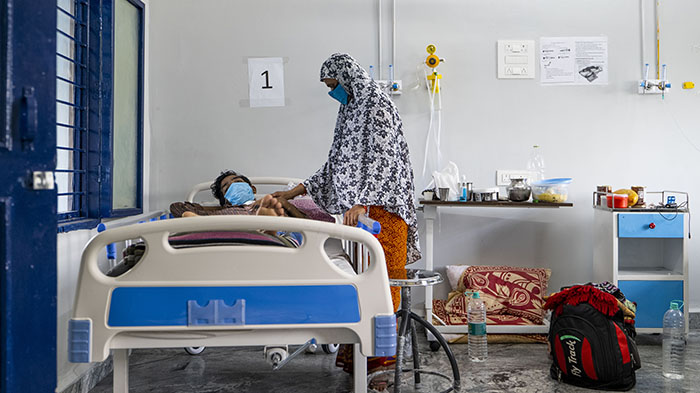 "I told my oldest daughter that at the moment I will not be able to work, and she told me not to worry,
that she would not mind eating only one meal a day instead of three if I could recover instead",
explains Kishore as his voice breaks.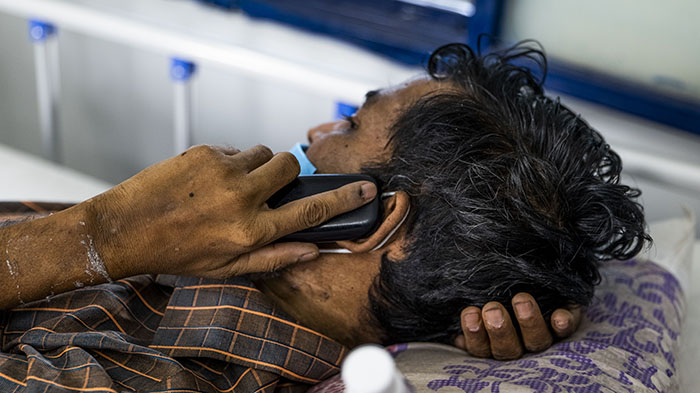 "If he has recovered, it is because of you and your optimism. The days he listened to your voice, his saturation levels increased", says Dr Harish to Sharmila
as he winks at Kishore and tells him that he has a strong woman by his side. 
Sharmila is busy preparing the bag for the much-awaited moment: The discharge.