Rural Development Trust (RDT), Martha Farrell Foundation, and Participatory Research in Asia (PRIA) held the 5th Martha Farrell Award in India Islamic Cultural Center, New Delhi, on 20th November 2021, felicitating and awarding individuals and institutions who have made significant contributions and worked consistently for at least past five years to promote women's empowerment or gender equality within the workplace, at home, in communities, educational institutions, society, and more.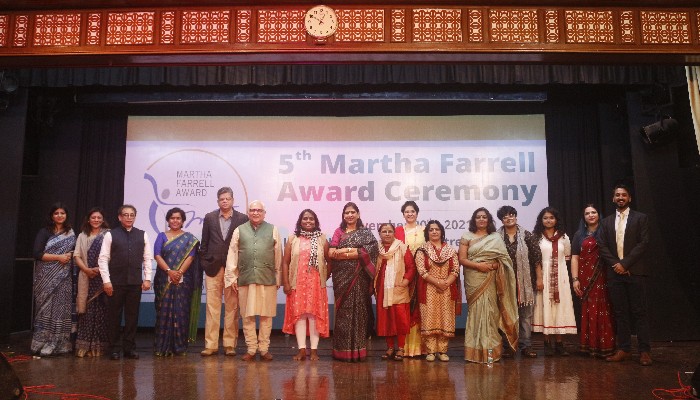 The award also consisted of prize money of INR 1,50,000 for the main category awardees. The prize money of INR 1,00,000 for the special jury award was sponsored by Mr. Feizal Alkazi. The awardees were chosen out of 120 nominations by a jury comprising of 6 Jury members- Feizal Alkazi (Theatre director and filmmaker),  Namita Bhandare, an award-winning journalist; Dr Rajesh Tandon, Founder of PRIA and Chairperson of MFF; Deepthi Bopaiah, CEO of GoSports Foundation; Moncho Ferrer, Programme Director of RDT, and Dr. (Mrs.) Pankaj Mittal, Secretary-General of the Association of Indian Universities.
The Award Categories and winners are:
Most Promising Individual
Deepa Pawar
The Mumbai Activist started Anubhuti Charitable Trust in 2016 that is perhaps one of the only Nomadic and Denotified Tribe (NT-DNT) woman-led organisations. Through Anubhuti Trust, Deepa works with NT-DNT, ST and SC communities and youth on mental justice, gender empowerment, leadership training, sexual and reproductive health rights, and safe higher education and working spaces.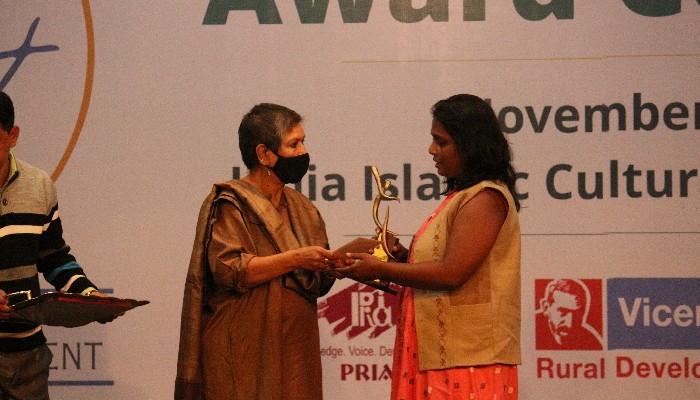 Best Organisation for Gender Equality
Shaheen Women's Resource and Welfare Association 
The Shaheen Women's Resource and Welfare Association won this award for its commitment towards the cause of women's rights and communal harmony. These include economic empowerment, health awareness, gender sensitisation and child rights, advocacy with stakeholders, and culture and harmony. Shaheen also has several institutional mechanisms to protect its employees, including a zero tolerance sexual harassment policy.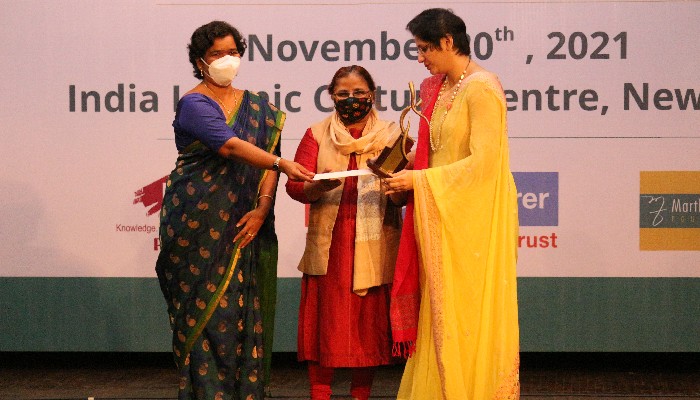 Special Jury Award to an Individual
Suman Devathiya
Senior Dalit woman leader, Suman Devathiya, belongs to Rajasthan. She has been working with and for Dalit women for more than 15 years now. A Dalit woman herself, Suman brings vast knowledge of human rights laws and has deep networks with grassroot movements that are accessing justice for caste-affected communities. Her primary role involves providing critical and practical support to Dalit women survivors of caste-based sexual violence, including through fact-finding missions. As a national and state-wide leader, she also helps other Dalit women activists design effective campaigns and strategies.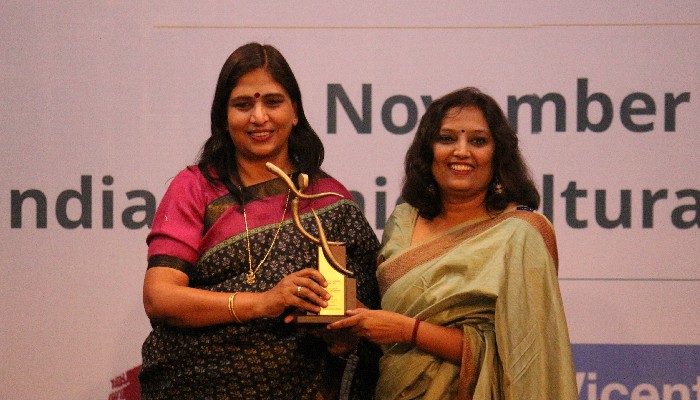 Special Jury Award to an Organisation
Sappho For Equality
Established in October 2003, Sappho for Equality is the only registered organisation in Eastern India that works for the rights and social justice of sexually marginalised women and transmen. The organisation distinctively works to form bridges between the so-called normative and non-normative populations in our society and positions gender-sexuality within existing development discourses.
Speaking at the ceremony, Moncho Ferrer, Programme Director of Rural Development Trust, said: "The fight against gender discrimination for the recognition of women's rights and empowerment is probably one of the most critical and pressing challenges, together with climate change, that the world is facing today. Each organisation, individual, and institution in their own capacities play a role in building and shaping the world. A world where each person has equal rights and opportunities, where every survivor of gender violence can rebuild their lives, where every girl can go to school, every worker is treated with dignity and where every person, regardless of their religion, sex, gender, identity or beliefs, can be the driving force of their destiny. Since I was very young, I have witnessed and experienced that the best way to defeat discrimination and achieve equality is through education in its broadest meaning, sincere dialogue, genuine empathy, and collective effort/action. Initiatives like the Martha Farrell Foundation award for Women's Empowerment are an essential part of it. Not only for its impact on recognising individuals and organisations but also to continue and honour the legacy of somebody as exceptional as Martha Farrell, who dedicated her life to making this world a safe place for women. It is an honour for me, personally, and the whole of RDT to be part of it."
Speaking at the ceremony, Nandita Bhatt, Director of Martha Farrell Foundation, said:  "We see a lot of efforts that have been initiated to ensure women's empowerment and gender equality— and we need to show our constant support to ensure societal transformation. The Martha Farrell Award provides a platform for these efforts; and such a recognition strengthens the commitment towards creating a gender-just society."