The organisation launched this initiative to raise funds to support the education, accommodation and health care of children in worst-affected situations.
The program will cover children in Anantapur, Kurnool districts and the Nallamala Forest region.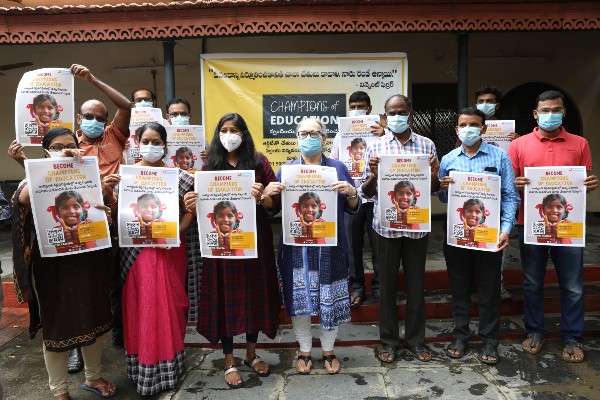 Rural Development Trust (RDT) has launched "Champions of Education", an initiative to raise funds to support the education and development of children in the most vulnerable situations across Andhra Pradesh and Telangana. The organisation will launch this initiative on 14th November, National Children´s day.
The funds raised through this initiative will be used to ensure access to education, accommodation, food, provide emotional counselling and moral support, health check-ups for children in vulnerable situations and the needs of their families for a year.
The COVID-19 lockdowns impacted the employment of people for many months, left millions without source of income and pushed them into poverty. The closure of the school for months all over the world left 168 million children across the globe without schools for an entire year. Children remain the worst affected as the pandemic deprived them of learning opportunities. It not only impacted their education and future but also affected their wellbeing and mental health.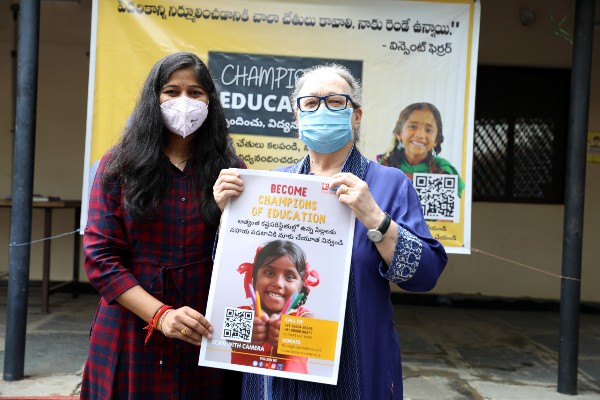 "Championing education means believing in it and getting others to believe as well. We at RDT have been committed to children's education for more than 52 years. In the initial years, we encouraged parents to bring children to school and later encouraged them to pursue higher and technical studies. Education is the most powerful tool to break the cycle of poverty. I have witnessed myself over the years, and I know that, like me, all across Anantapur, India and worldwide, there are plenty of Champions of Education who believe in it as we do. I would encourage all of you to join us in this initiative. Every contribution can make a big difference. Our children need us to stand by their side," added Ms Anne Ferrer, RDT Executive Director.
"As schools resume, children more than ever need our help to get back to school and continue their education and gain back what they missed out during the lockdown. During the pandemic, together, we could save many lives. Now once again, with our collective efforts, we can work for a bright future for our country," says Mr Moncho Ferrer, Program Director of RDT.
During the first and second wave of COVID-19, RDT witnessed a wave of solidarity with thousands of individuals, organisations, companies and associations contributing to RDT's Mission Oxygen. "Once again, we need the support of the people of Anantapur, to make sure that no child is left behind, in the same way, that with their support we were able to save many lives in Bathalapalli Hospital during the worst days of the pandemic", says Ms Vishala Ferrer.
The organisation encourages people to come forward for the noble cause and donate to the welfare and development of the children of the region.