RDT launched a mass media awareness campaign to promote polytechnic education among girls. 

This campaign is part of a major initiative that aims to improve the existing facilities and education activities currently offered at Ananthapuramu Government Polytechnic College. 

© Ramamohan /RDT
Celebrating the International Women's Day, Rural Development Trust (RDT) launched on Monday 7th March 2022, the second phase of mass media awareness campaign to promote the benefits and opportunities of choosing Polytechnic education as a path in life. The campaign was launched in an event held by RDT and Polytechnic students and lecturers at the Government Polytechnic College Anantapur . 
Under the slogan "Win in life with Polytechnic", the campaign aims to highlight the benefits of technical education for both boys and girls. The posters and video ads will be displayed in cinema theatres, radio stations and billboards across the district. 
Vishala Ferrer, RDT Women Empowerment Director, GPT Principal, staff and students of the Government Polytechnic College Anantapur attended the event. 
"Every girl has the right to education, all our efforts at RDT are to encourage women and girls to exercise their rights.  Women are excelling today in the field of Science and technology. This women's day, we need to continue to break the bias and Education is an essential tool for it. This campaign helps to take the message of the importance of technical education into the remote corners of the district because today, more than ever there is a need for more women to pursue education and career in science and technical education" said Visha Ferrer, RDT Women Empowerment Director.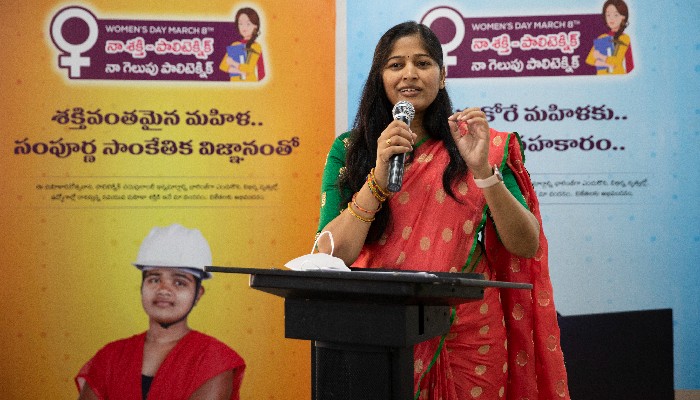 While speaking at the event, P Shivashankar, Principal of Government Polytechnic College Anantapur said, "Today we see more girls taking up Polytechnic Education than in the past and we see them excel in it. The polytechnic presents girls with better career opportunities. We thank RDT for their continued support and hope this campaign encourages more girls to take technical education."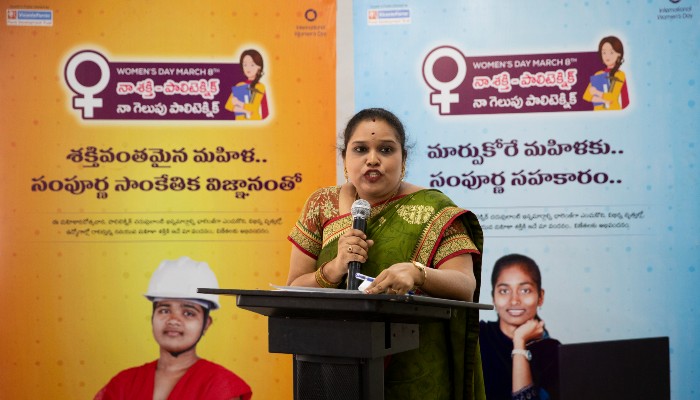 This campaign is part of a joint initiative launched by RDT and Ananthapuramu Government Polytechnic College in January 2021, aiming to ensure inclusive, quality and value-based education and promote opportunities for all students hailing from rural communities in the Anantapur district.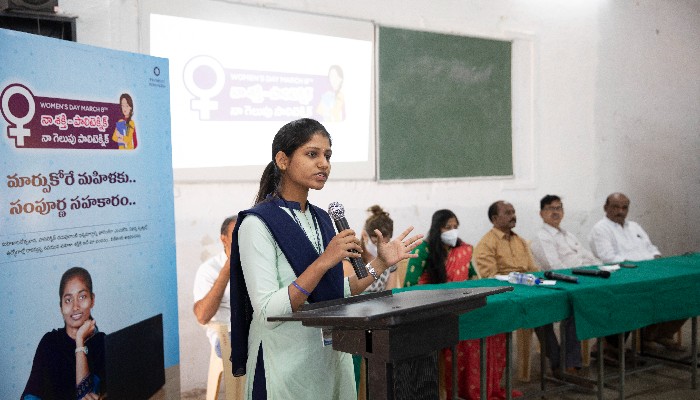 One of the major activities of this project is the construction of a two-storey academic block that will include ten classrooms, a computer lab and a digital library, and a girl's dormitory comprising of 25 rooms, which will be a boon for the girls studying at the college. 
"Currently, many girls like me live in a hostel outside the campus. Most of us don't like it, but we have no other choice if we want to continue with our studies. This project will benefit a lot of girls and their education. I feel happy and proud," shared Supraja, a final year student.
As part of this project, the students will participate in numerous workshops on leadership, gender, health, and cultural and sports activities to promote their full development and well-being. 
This project has been possible thanks to the support of the following international donors: Generalitat Valenciana (Government of Valencia, Spain), Gobierno de la Rioja (Government of Rioja, Spain), Diputación de Valladolid (Spain) and Fundación Vicente Ferrer.