In the town of Tadimarri, located in the Bathalapalli area, the demonstration for women's rights led by mothers and daughters was held for the first time.
Slogans about equality between men and women and education for girls were raised.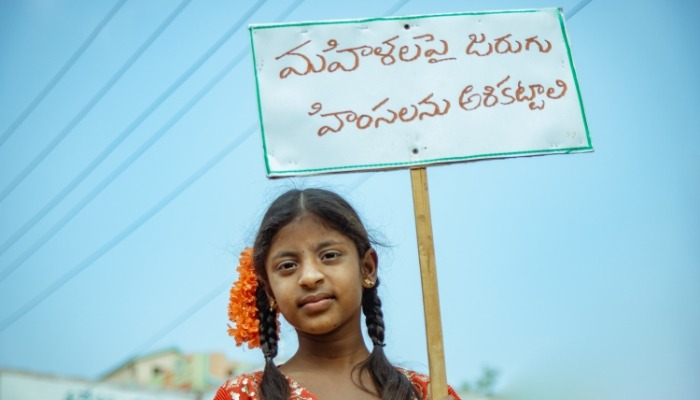 One could feel the beats of the drums as children and men accompanied the women who were leading a demonstration towards the main street of the town of Tadimarri. Along with them, was a big banner stating "Prosperity for women" that advanced firmly in the hands of the youngest. Over 200 women donning their best smiles, followed them in two columns. "I feel happy because it is a special day, to share, and express our freedom," remarked Sujatha, leader of one of the 15 sanghams who participated in the march at Tadimarri in Bathalapalli region.
Similar marches were organised on the occasion of International Women's Day, 8th March, across hundreds of villages in 6 regions where RDT works in involving close to 80,000 women.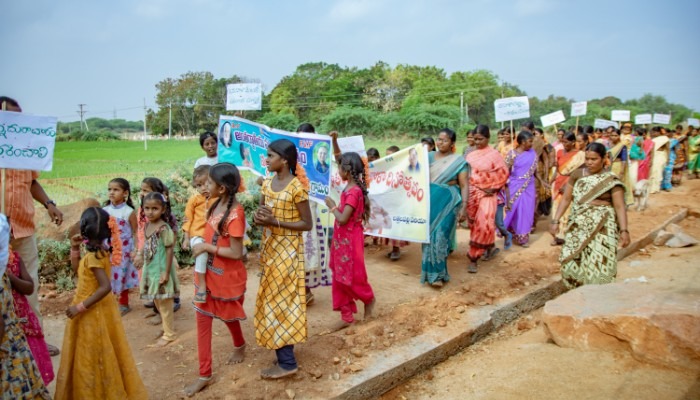 The energy at this march in Tadimarri was infectious and permeated every corner of the town with its clear message of justice and celebration. "Equality for all," they shouted while walking to the centre of the town with the aim of speaking up about the oppression that women suffer and the need for change. "End early marriages", "Stop the practice of dowry", "Education for girls" are some of the slogans they raised as large groups repeated "Long live women's groups" in response.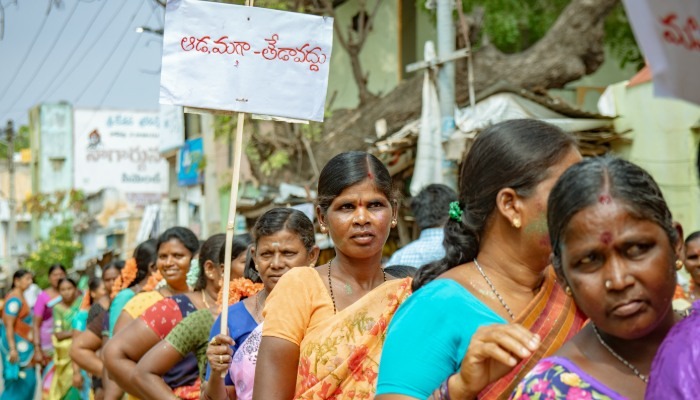 Women's Day: A lesson 
The drums continued as girls and women came together in a circle for Pirla Pandaga, a dance form that is characteristic of gatherings and celebrations in villages.  Today it is danced in tribute to the union of women. In the midst of it all, one of the participants, Nagarathnamma, explains: "I have come with my sons and daughters because this is the best teaching I can give to them."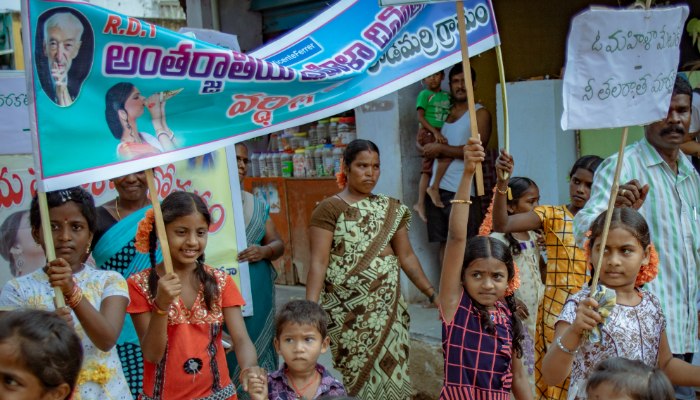 Sindu, 9, who was right in the front holding a banner that stated about violence against women, says, "I am happy to participate in the change of my future." Next to her, Shantamma explains that women's unity is fundamental since it helps prevent and end violence. Without hesitation, she affirms that "the unity of women must continue and grow because that makes us stronger."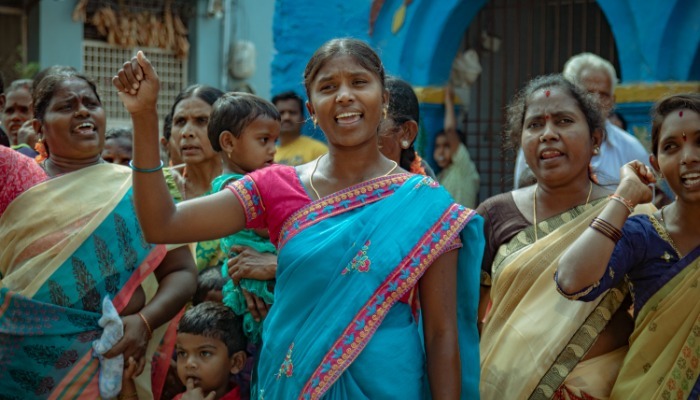 They finished the march at one of the RDT supplementary schools in the area, where they shared lunch and a precious moment, of having participated in the first march in the town of Tadimarri on Women's Day. Among the laughter, cheers and the vibrant colours, one could see a spark of hope of a gender equal world for girls and women.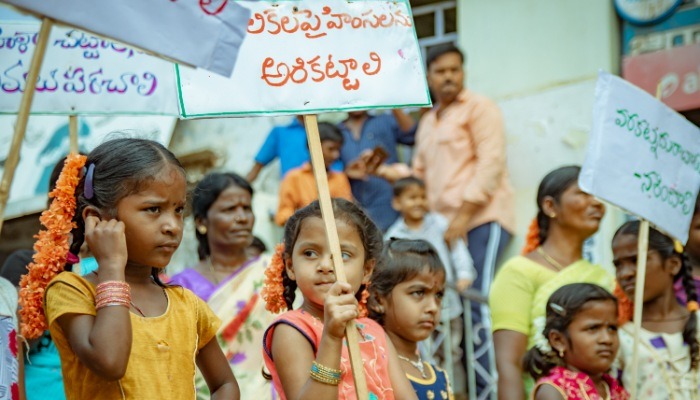 Text: Núria Navarro, Pictures: Paloma Navas
Throughout this month we are carrying out a campaign highlighting the rights of women and the need for opportunities to further their social empowerment. Click here to support our campaign.