Eighty students between 22 to 25 years old from all over Anantapur, Sri Sathya Sai district, and Kurnool districts have been selected to pursue the new course at RDT Professional School of Foreign Languages (PSFL) for 2022-2023. This is the first batch of students to return to the residential format after two years of online classes due to the COVID-19 pandemic. Currently, there are 125 students already undertaking this same course in the online format who are expected to graduate by November 2022.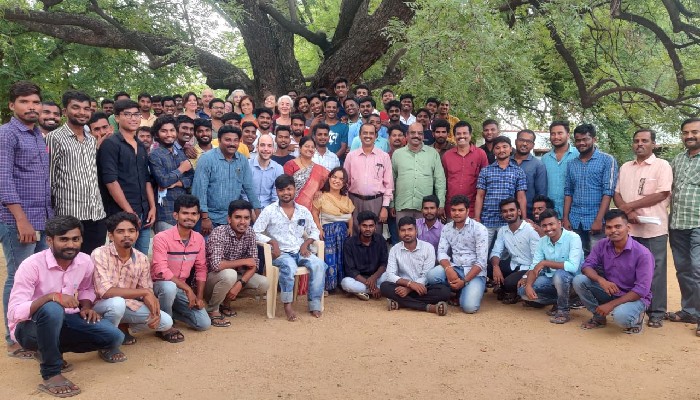 The excitement and joy of students and teachers could be felt during the inaugural event, which took place on the 18th of August in Anantapur. Mr Nagabhushanam, Dean of the Faculty of Engineering & Technology at Sri Krishnadevaraya University, attended the event as the Guest of Honor. Mr Mohan Murali, RDT Education Sector Director; Mr Dasarath Ramdu, Disability Inclusive Development Sector Director; Ms Gheetaanjali, Principal of PSFL, and the coordinator, Julio Jonás, also attended the event.  
The Professional School consists of two residential training courses: a one-year course where students learn soft skills, basic computer skills, English and a foreign language of their choice (German, Spanish and French) accompanied by official certificates, and also a six-month English course that involves training in soft skills. All the teachers of this course are native speakers of the languages they teach and are highly qualified.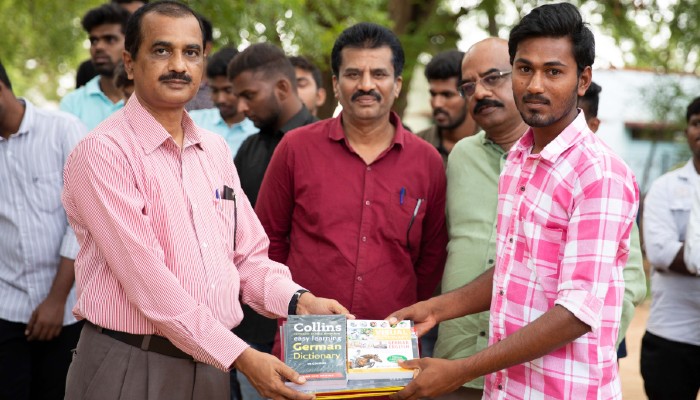 "The main highlight of the Professional School is not only the knowledge the students gain but also that it boosts their self-confidence. They start believing in themselves and their capacities again," said Ms Vallivedu Gheetanjali, the principal of RDT's Professional Schools of Languages, since the opening of its first centre in 2012. 
"To complete this course, you will have to work hard, and there may be moments when you might feel that you can not do it, but I want to ensure you two things: Yes, you all can. And once you finish this course, you will have a bright future for you and your families ahead of you," Julio Jonás, the centre coordinator, said while interacting with the students.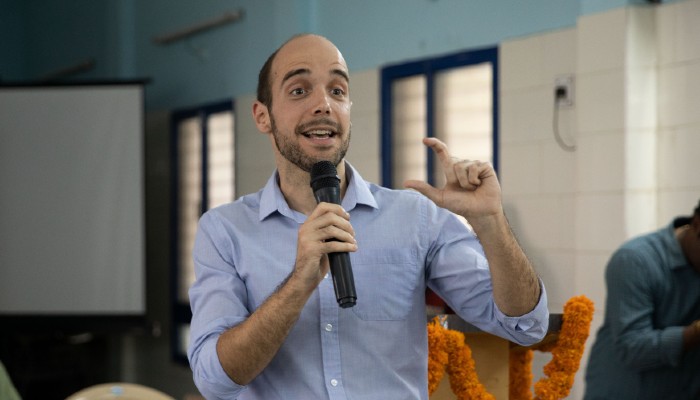 "I am quite passionate about learning languages. This is a great opportunity for me to learn a foreign language like German and improve my skills," says Narsimulu, one of the newly admitted students. 
High-impact initiative
The Professional School of Foreign Languages is currently one of RDT's more popular projects, with a longstanding reputation and proven impact. The employment rate after the completion of the course is 90%. 
"Even during the pandemic, when the complete course was online, we achieved an employment rate of 85%, within two months after finishing the course," adds Ms Vallivedu Gheetanjali. 
Learning a foreign language and improving their soft skills helps these youth find jobs in big companies, earning a higher salary than they would ever if they stayed in the villages. This is a crucial aspect considering their economic situation. PSFL is enabling young graduates from rural areas to gain the same opportunities as those from urban areas while helping hundreds of families at the same time. 
We wish the newly admitted students all the best, and stay tuned to know more about their progress!