Men and women assemble in large numbers in numerous villages throughout the month of March.

Catchy slogans and skits are used as a medium to spread the message effectively.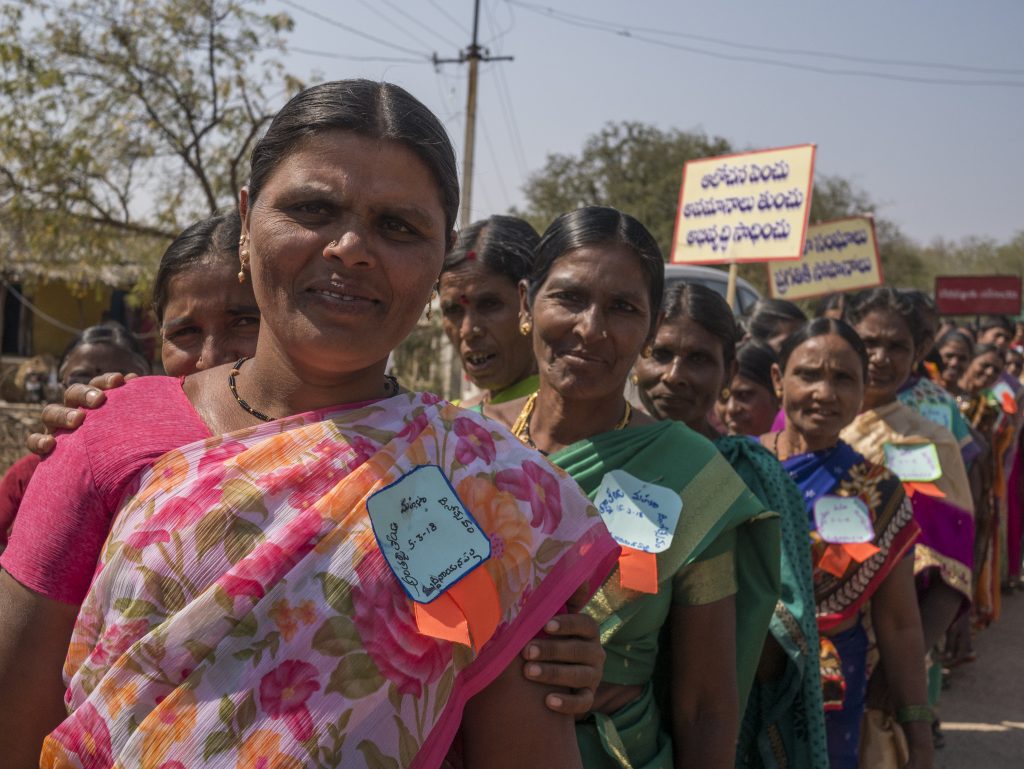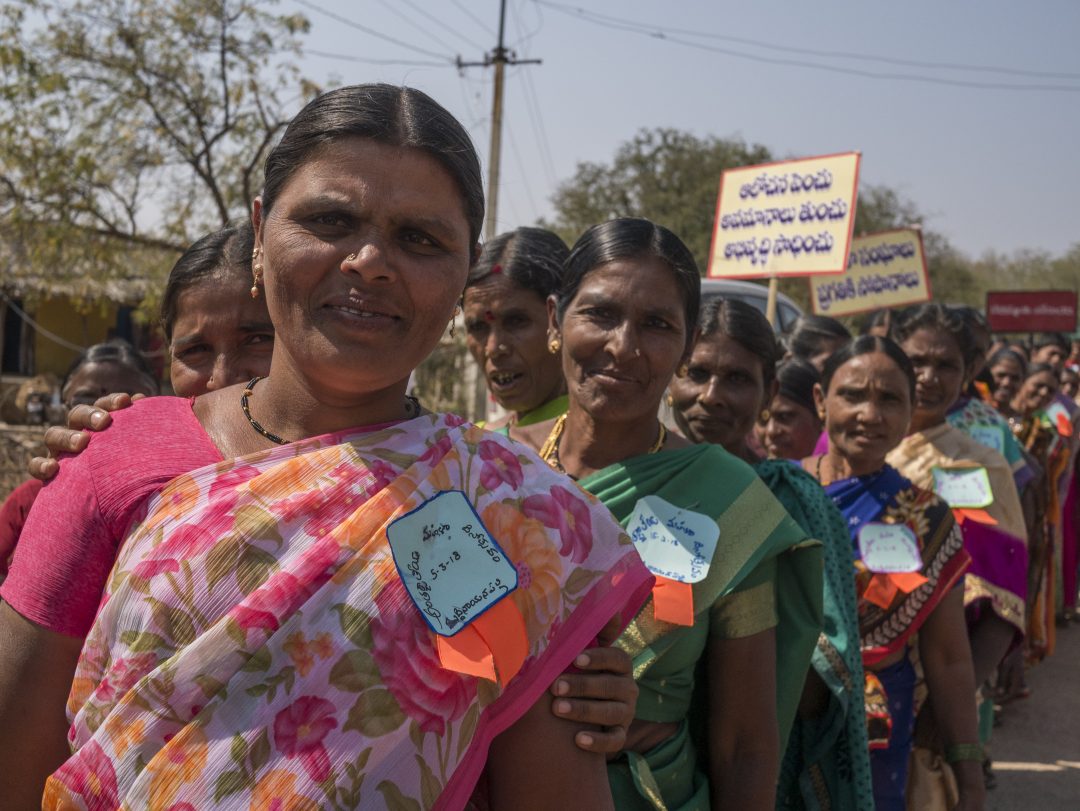 Thousands of people from over hundreds of villages in the Rayalaseema region are taking to the streets to demand equality for women and to denounce gender violence in commemoration of International Women's Day.
This is the second year in which the demonstrations have been organised and fully managed by the women sanghams (self-help groups). "It was the women who organized themselves to raise the necessary funds, make the banners and ask for permissions," explains Mahboobi, director of the Women Empowerment sector of Rural Development Trust (RDT).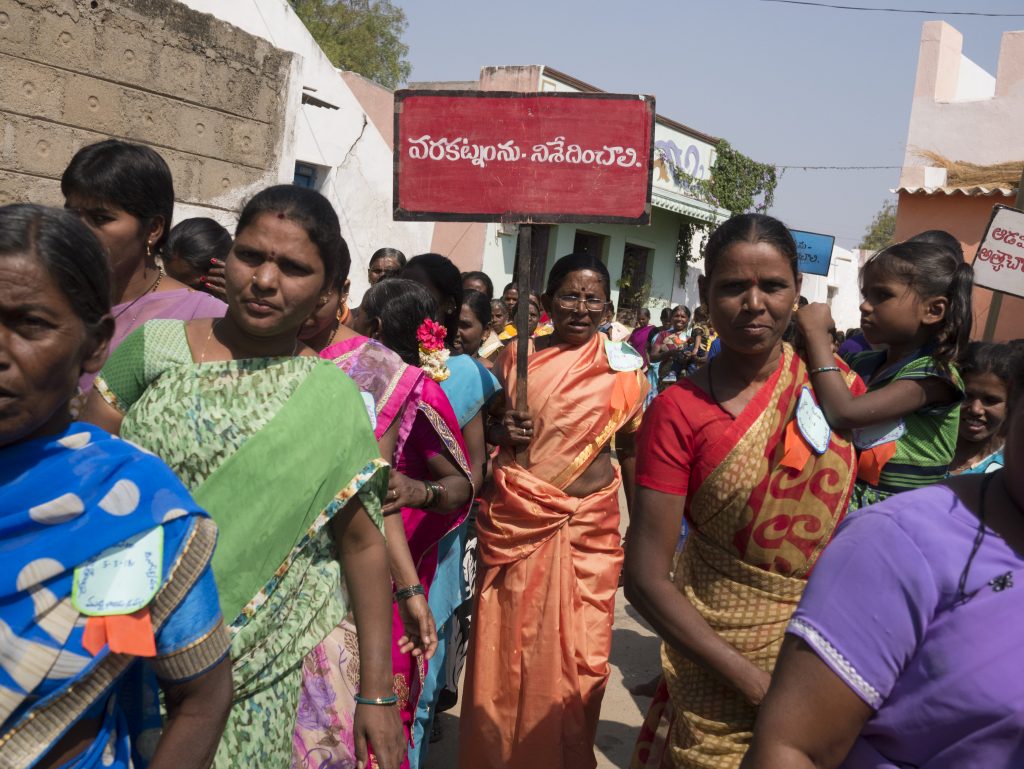 In the small town of Muddinayanapalli, 350 people gathered on March 5 with the objective of demanding equality for women. The day began with a march that went through the town and ended in the courtyard of the government school. The most assertive slogans were against child marriages and dowry.
"Families must be involved to avoid early marriages and enable women to be self-confident and independent," said Brahmani, 22, one of the organisers of the march.
"To achieve equality, it is important to reach out to as many people as possible. These marches and skits have become a good medium to spread a message that otherwise would not be possible," says Mahboobi. "It is essential to sensitise the population about the importance of defending and promoting women's rights," she adds.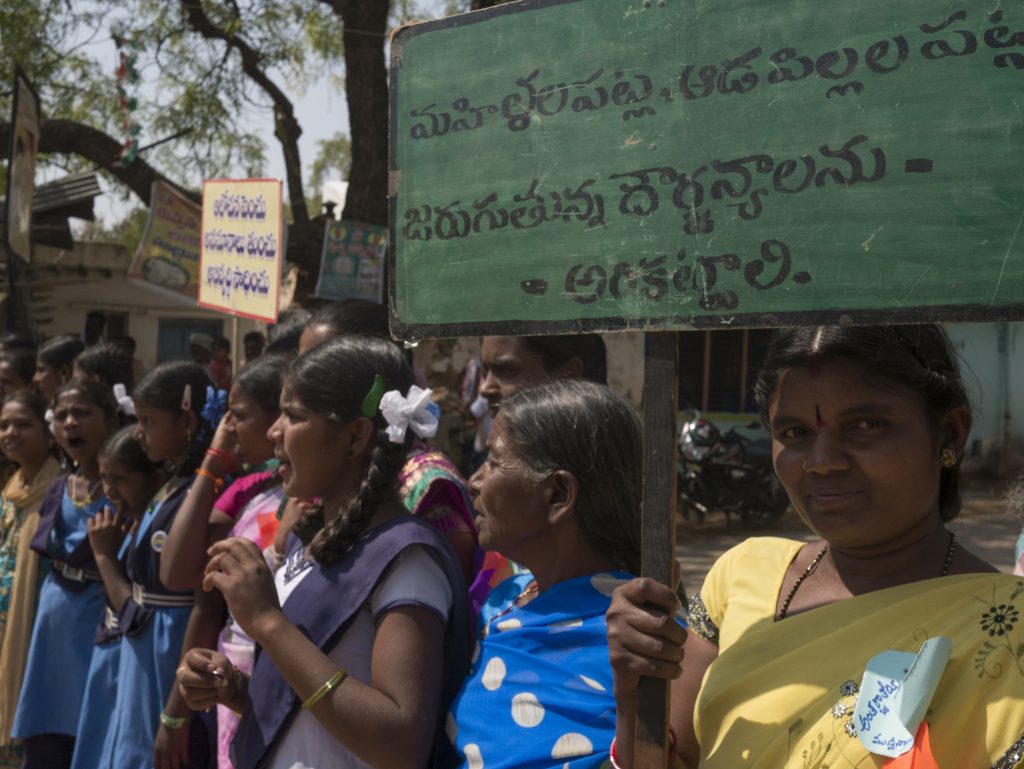 The march concluded with the addresses of local personalities, among which were the mayor of Muddanayanapalli, the director of the primary school, a nurse and two leaders of sanghams. They stressed upon education being an essential tool for women to assume positions responsibility and leave the cycle of poverty.
Lakshmidevi, 45, a participant in the march stated, "The situation of the woman cannot improve unless she can pursue her education."
During the speeches, the struggle of Malala Yousafzai, winner of Nobel Peace Prize for her activism in the defense of women's civil rights after the Taliban regime prohibited the education of women in her region was cited as an example.
Through the Women Empowerment sector, RDT works to promote gender equality and equal opportunities for women in rural India. A tool crucial towards this objective has been the creation of sanghams where over 113,000 women participate regularly.
The involvement of men in the process of equality is a key factor and this has been promoted through sensitization workshops.
Text: Anna López and Aina Valldaura.