LaLiga Foundation, as well as their women's football department, has signed a collaborative agreement with Rural Development Trust (RDT) to promote football in the most deprived communities at the grassroots level in the Anantapur district.
As a part of this collaboration, coaches and players from the Liga Iberdrola will have the opportunity to share experiences with their Anantapur counterparts through a series of videos. This will help both the sides grow equally.
In June 2018, Real Betis women's team captain Irene Guerrero visited Anantapur and interacted with female players and coaches of the football program. This was a rich experience for both the girls and the captain.
The Anantapur Football League (AFL) has seen a huge rise since its inception in 2014. AFL is now in its fifth season and has recorded the highest participation of a total of 2.143 children, for the five-month-long tournament.
In its bid to engage with the community, Anantapur Sports Academy (ASA) has also used the AFL as a platform to train local volunteers as coaches and referees. The organisation has trained 25 referees over the last five years by educating them on the laws of the game and decision making through refresher courses and workshops.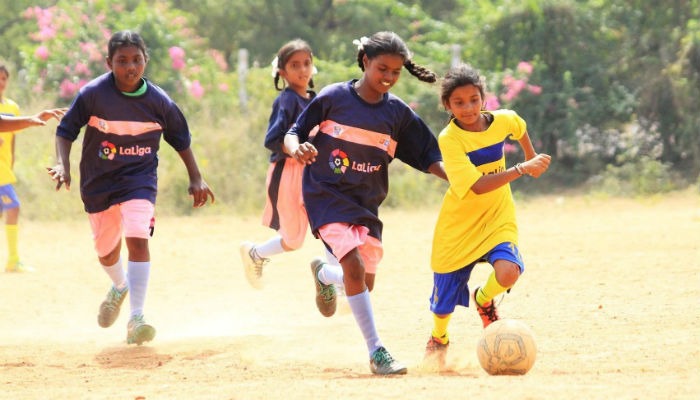 "Volunteer coaches have had an instrumental hand in the running of the Anantapur Football League. They have been able to mobilize players in Anantapur which has led to the increase in participation of football", says Dada Kalandar, the Football Academy manager at ASA.
"Football has made me a confident individual and a team leader, which has helped me be stronger in difficult times," says Kullayappa, ASA U15 Football team. ASA envisages to continue expanding the football program, bridging the gender gap, engaging the community and providing all children in the district their 'Right to Play'.
Text: Antony CJ