Inclusion begins at home
"Focus on the movement of his joints," explains Mehataz, an RDT therapist to the mother of Charan Tej who has Cerebral Palsy (CP).
Mehataz visits Charan weekly to follow-up on his therapy, and makes sure to involve the parents so they learn more about their child's disability and needs.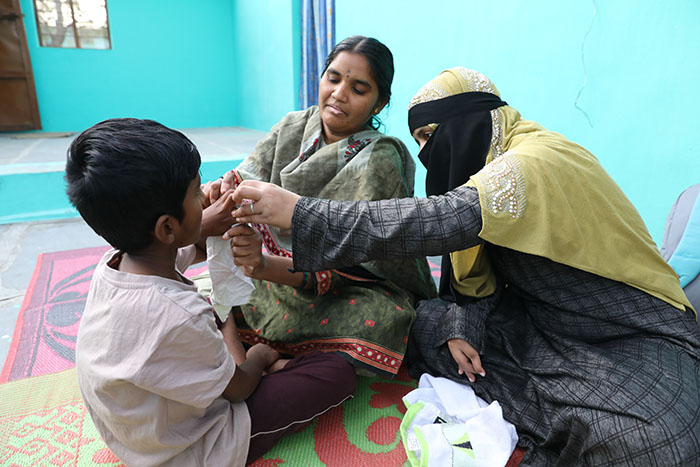 RDT runs three centres for children with CP and five centres for children with Intellectual Disabilities (ID) from 6 to 18 years – all residential –
to provide therapy and rehabilitation that enables them to achieve partial or full independence.
However these centres were closed due to the lockdown in March, 2020.
This abrupt halt would result in a loss of progress that the therapists made with the children.
Hence, when the lockdown was lifted, RDT decided to organise home therapy sessions.
"Charan's progress in his movements after the therapy is amazing. The home therapy is a boon for us," says his mother.
Netravathi was born with an intellectual disability and speech impairment. "
The lockdown severely hit our income. When Nethra came back, I had to stay at home for her and so I couldn't go for work", explains her mother.
Now, Kalawathi from RDT has been following-up on Netravathi's therapy and learning.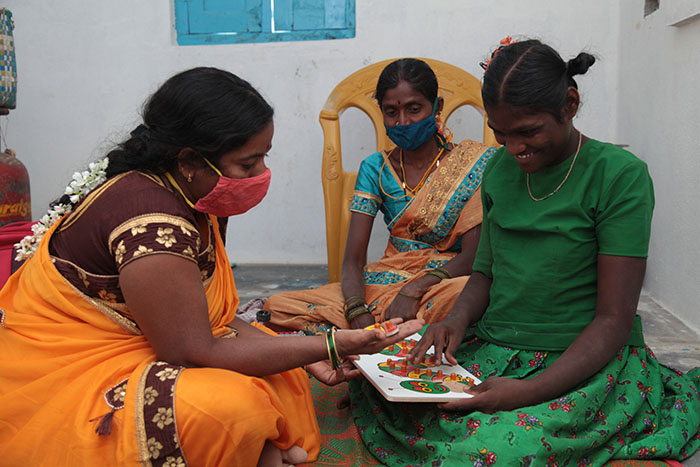 "We teach activities of daily life like toilet training, hygiene, identifying objects, alphabets, numbers, etc. We provide play support and stimulation according to their disability.
During home visits we ask the parents to extend emotional support to the children and assign them simple tasks to do together", explains Kalawathi.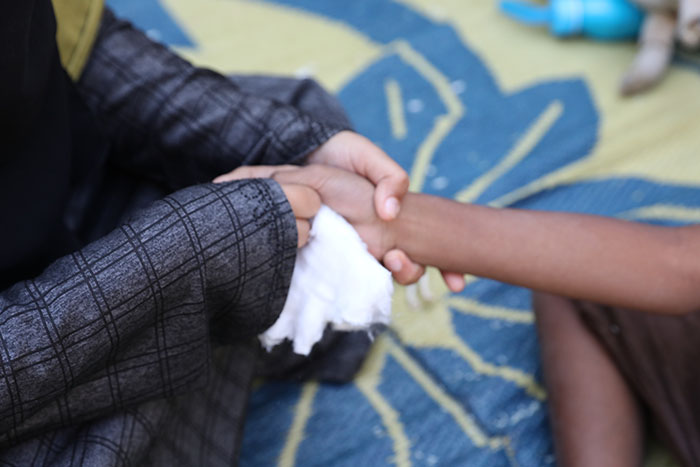 Arun Tej, who has autism, is one of the 2,799 children enrolled in this programme. His therapist, Mehataz stimulates his sense of touch through different textures which he finds relaxing.
"After therapy, he now tries to brush by himself and has learnt to maintain eye contact", explains his mother.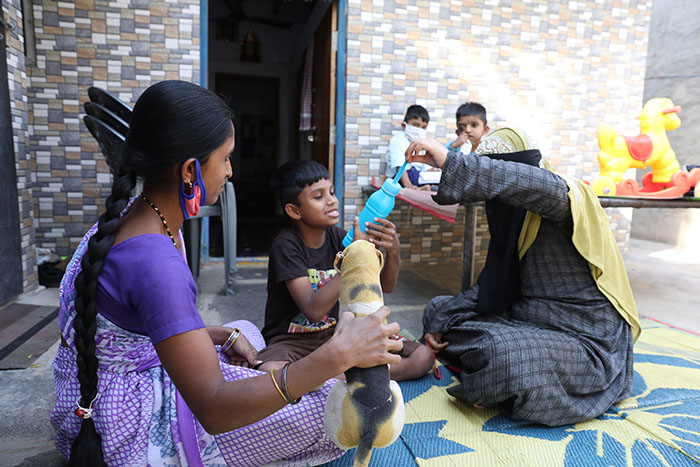 Suresh and Abhi are brothers who were born with intellectual disabilities.
Both were enrolled in one of RDT's ID centres when they were nine and left in 2018 when they turned 18.
Since leaving, they are capable of managing the household while their parents work as labourers during the day.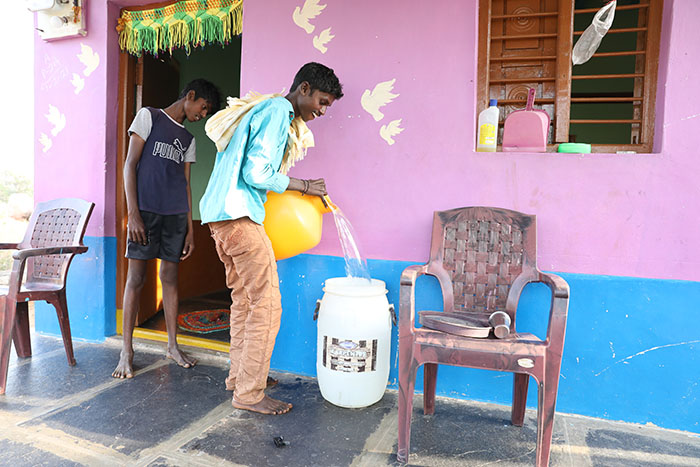 Lahari, a child with Down Syndrome, is supported by Mehataz, one of the 60 therapists who work through this programme.
They are responsible for conducting home therapy sessions to all the children in the region assigned to them.
Everyday they travel through different villages and attend up to 4 children.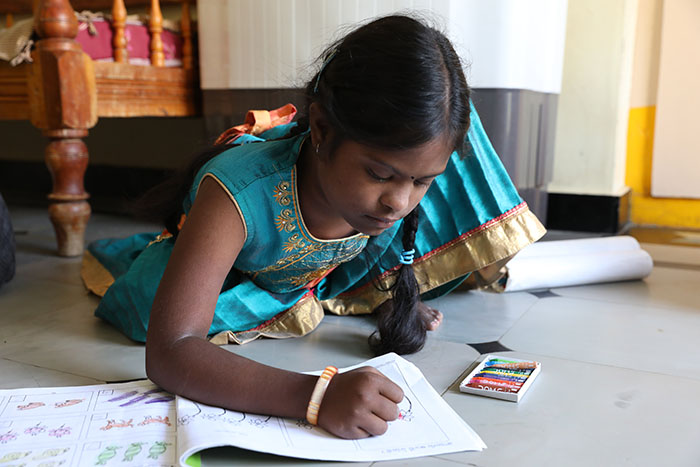 This is how an institution-based programme, run for decades, had to meet the changing times to ensure sustained access.   
"The work I do is challenging and even frustrating at times.
But it has made me realise that lending one supportive hand can change lives, and that thought motivates me every day," explains Mehataz.