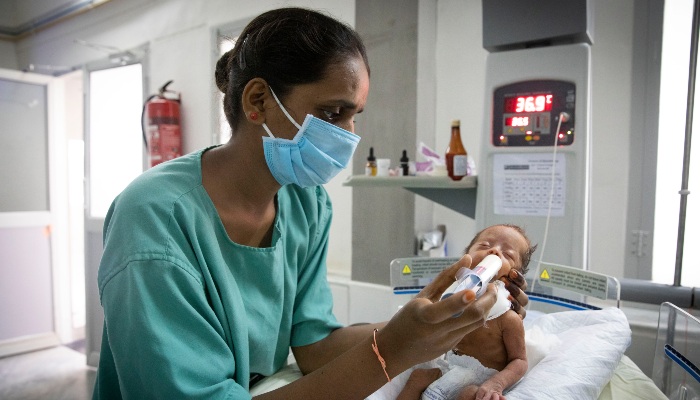 "This period has been one of turmoil for my family and me, but I am grateful for the support we received from the team at the RDT Hospital who gave us courage. I couldn't be happier knowing that I am regaining my health and my baby is doing fine"
Sheetal, COVID-19 patient at RDT Bathalapalli Hospital. 
From April to mid October 2020 RDT Bathalapalli Hospital was appointed as an exclusive COVID-19 healthcare centre facility. Since its appointment, all the staff members pooled its human power and resources to provide the very much-needed healthcare. 
Sheetal who was 30 weeks pregnant when she tested COVID positive is one of the thousands of patients treated in Bathalapalli. Her pregnancy affected her diaphragm and lung's capacity deteriorating her health rapidly and increasing the threat to her life and his son's.
The medical team had to come to a conclusion: To do a C-section ensuring at all times that the mother was in a stable condition.¨I barely remember anything about those days, but I do remember that not being able to take care of the baby was very tough", explains Sheetal. She was finally discharged on September 11th   2020, fifty days since she was first admitted.