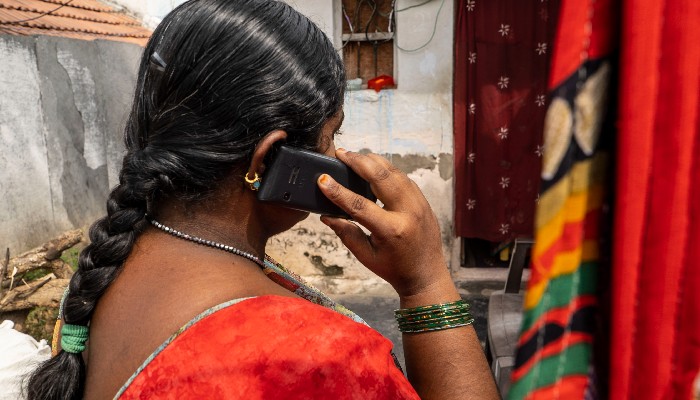 "Being able to call my counsellor and having her to help me go on in such difficult times is priceless,"
Thulasi, gender violence survivor. 
The socioeconomic consequences that the pandemic has brought with it can encourage situations of discomfort within family members, and in some cases, cause an increase in physical or emotional aggression towards women, who carry the main burden of the house. 
"At times like the one experienced last year is when our work is most important. Violence against women does not stop during a pandemic but increases," says Sunita, an RDT gender counsellor in the Bukkaraya region with more than 12 years of experience.  "On May 2021, the highest point of the second wave, I attended 24 cases, 54% more than I have in any given month," she adds.
The gender counsellor team has been providing essential services for the community and its women for years. During the first and second wave of the COVID-19 pandemic the majority of them have doubled the number of calls received from the social action teams, local groups that combat gender inequality in the villages and report situations of vulnerability and violence against women.