It is a matter of great pride that Dr. Devendra Naik, who hails from Anantapur, was presented with the Young Achiever's Award for 2020-21 for Best Contribution in Health sector and in recognition of Outstanding Professional Achievement and Contribution in Nation Building by the Indian Achievers' Forum, Delhi last week.
Dr. Ramavath Devendra Naik is currently working as a consultant medical oncologist at Omega Hospital in Vishakapatnam, Andhra Pradesh. Being the first generation learner from a humble family of farmers, Dr. Naik has paved his way to success through hardwork and grit.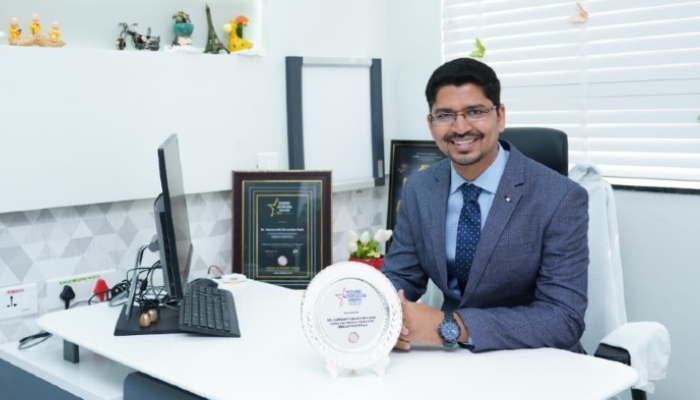 "When I was a child, my family and most of my neighbors were living in thatched houses which used to leak during monsoons. We did not have proper drinking water or toilet facilities. Such was our life. Thankfully I was able to complete my primary education from the only English medium school in our village," expresses Dr. Naik.
Often when resources are limited, dreams get stifled.  This phenomenon is not unknown to families belonging to marginalised communities. But with right support and encouragement, these dreams can be fulfilled. Dr. Naik received complete assistance in his education and healthcare by RDT since 4th grade while his family received the support of RDT's Ecology and Sustainable Livelihoods sector for improved and more productive farming.
However, For Dr. Naik the turning point in his life was RDT's Special Education Scholarship.
"I always had big dreams since I was a child but due to our financial constraints I was not sure of achieving them. I had secured good marks in my 10th grade which could get me into any college of my choice. My parents were supportive but they had struggled to provide us with basic education, so supporting our higher education seemed like a tough challenge," shares Dr. Naik. "I always dreamt of joining the medical stream but with my financial status, it felt impossible."
Every year RDT invites applications for the Special Education Scholarships from students who have completed their 10th exams. The goal is to fund the higher education of meritorious students in reputed institutions coming from underprivileged families. Dr. Naik has been one such recipient of this scholarship.
"I still remember the day when the Director for RDT Education for Transformation came to my village and notified me that I was granted the scholarship. I was on cloud nine. It was the happiest moment of my life till then. The scholarship made it possible for me to get into a medical school."
Dr. Naik consistently worked hard towards achieving his dreams. He completed his MBBS from JIPMER, Puducherry and went on to pursue his MD at AIIMS, Delhi and became a Senior Resident with the Department of Medical Oncology in the same institute. In 2019, he was awarded a grant to attend and present his research at the 51st Annual Congress of the International Society of Pediatric Oncology in France.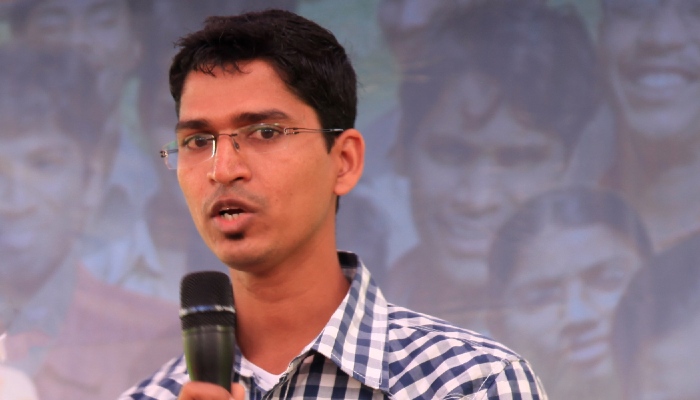 "Education always plays a major role in one's life. It makes you self-reliant, gives you confidence and self-respect. In my opinion a person's worth is not measured by his wealth or his background but by his education. Hailing from an illiterate family, I know the value of education and its power to bring about change," states Dr. Naik.
Text: Aina Valldaura, Felita Viegas