3,200 villages break their Seva Hundis to contribute towards the help of vulnerable people, including orphaned children, persons with disabilities, and malnutrition.

Celebrations took place in 10 districts across Andhra Pradesh and Telangana states.
On 9th April 2022, communities have come together to celebrate the 102nd birth anniversary of Vicente Ferrer. Lakhs of people across Andhra Pradesh and Telangana states joined in breaking their Seva Hundis and celebrating Vicente's service to humanity and his aim to end poverty and suffering. 
India For India movement was started on 9th April 2012 on Vicente Ferrer's Birthday with the slogan "Sapandinchu – Saayam Andinchu", with 40,000 Seva Hundis in the households of common people. After ten years, 1.5 lakh households participate in the IFI Movement to support the most vulnerable people. This year, communities contributed more than five crore rupees from their Seva Hundis to help people in need.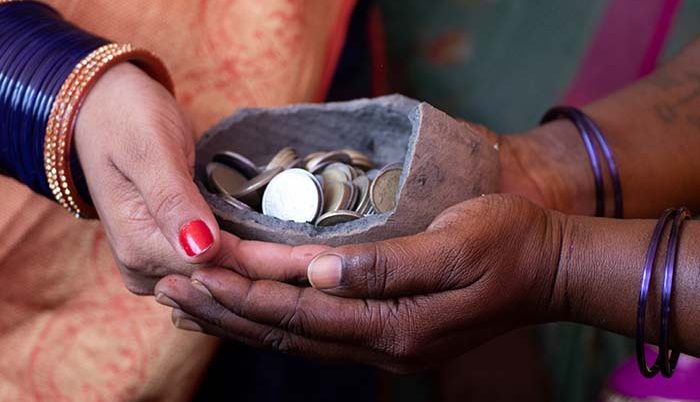 About  20,000 Government and Private employees are making monthly donations towards the cause. Through the cooperation of and support of people, RDT, through India for India program, is helping 1,698 orphaned children access education, health care, and counselling.
Talking about the Seva Hundi Movement, Mallikarjuna, who works in Hyderabad, said,  "I received help from India For India as a child when I was in need. Today, this is an opportunity for me to help many more children like me who are in need and take part in RDT's endeavours."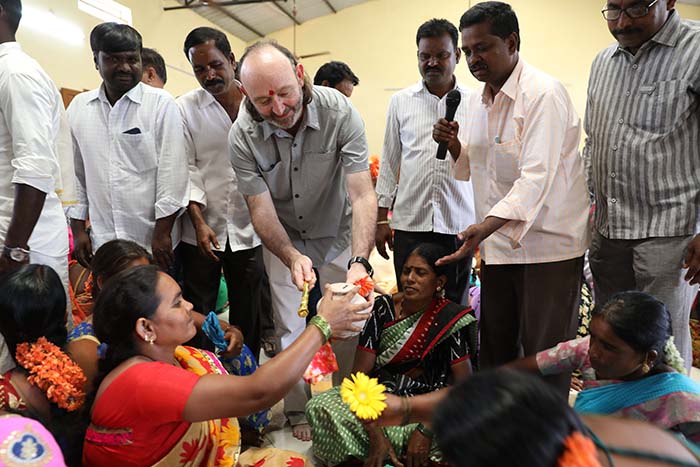 "Vicente Ferrer and Anne Ferrer always believed and often said that it takes thousands of hands to end poverty and suffering. We are happy to see people coming forward to join hands in alleviating the suffering of vulnerable people in our society. I thank everyone who took part in this movement with kindness and instilling a sense of service in others," said Visha Ferrer, RDT Women Empowerment Sector Director, while talking about the initiative. 
Speaking at the celebrations held in Kundrupi, RDT Program Director Moncho Ferrer said, "Today we celebrate Vicente Ferrer's 102nd birthday in the best possible way:  by getting together and sharing what we have to help the most vulnerable. Vicente Ferrer always encouraged all of us to share, care for, and support each other. This is the only way to achieve a better world. I feel grateful and honoured to be able to help the most vulnerable through RDT. Helping others is a privilege, as my father used to say. India for India is a unique movement because its driving force is the willingness and solidarity of the most humble people. This movement exemplifies that a better world can be achieved with perseverance and by working together, as one."
Text: Ernest Abhishek