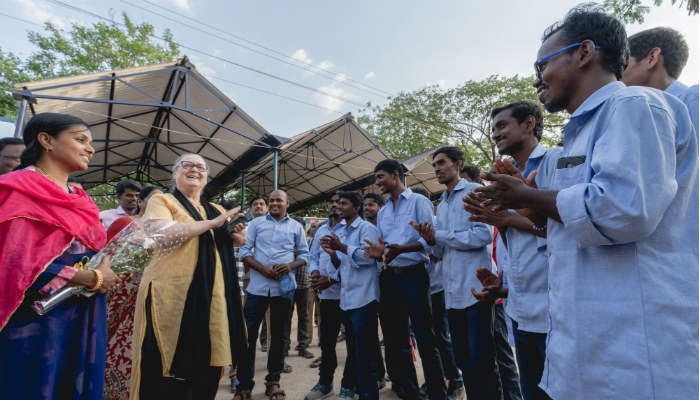 "Once you learn to read, you will be forever free" a quote by Frederick Douglass definitely throws light on the importance of reading and its impact on people's lives.
Reading is fundamental and is one of the most important ingredients to becoming all that can one be. It plays a key role in becoming a well-informed and better person. Unfortunately, there are millions of people who cannot read and write.
The Annual Status of Education Report 2018 revealed an alarming learning crisis in India. Only about a quarter of all children in India attending third grade can read fluently. And around 25% of children in the age group of 14 to 16 cannot read at least a second grade text book.
When education is taken seriously and learning becomes a high priority then progress can be made towards solving the learning crisis argues the World Development Report 2018.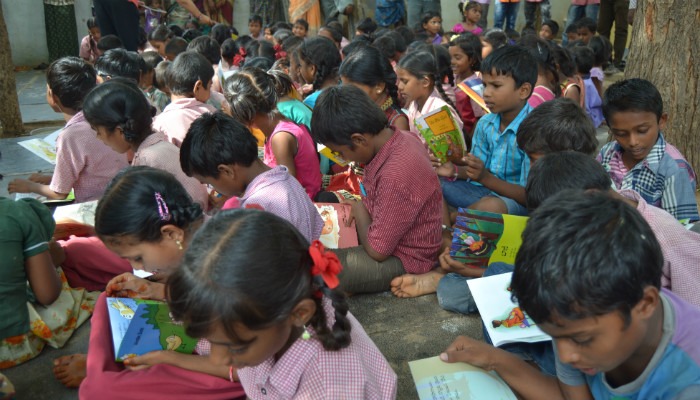 To tackle this issue in rural Anantapur, the Rural Development Trust (RDT) has launched the Mobile Library (Sanchara Grandhalayam), an initiative to promote the habit of reading and make books accessible to everyone.
The library which was inaugurated recently by RDT Executive Director, Anne Ferrer, has been created by modifying a minibus. It has all types of books for children and adults and has a capacity to accumulate 4,000 books. It also counts with a sound system, a T.V and other electronic gadgets like tablets to access audio books.
"The idea of the mobile library started a year ago when a group of librarians who are also volunteers in Fundación Vicente Ferrer (FVF) in Spain thought of establishing libraries in rural areas in Anantapur. Initially, we distributed nearly 250-300 books across the villages. Later, in their next visit the volunteers proposed the idea of mobile library and managed to fundraise to make it happen. This is how it all began," says Chandra Shekhar Naidu, director of Education for Transformation.
"A lot of effort and hard work was put into the designing of the bus and modifying it to store the books. A group of volunteers with hearing disabilities played a vital role in putting this up," he adds.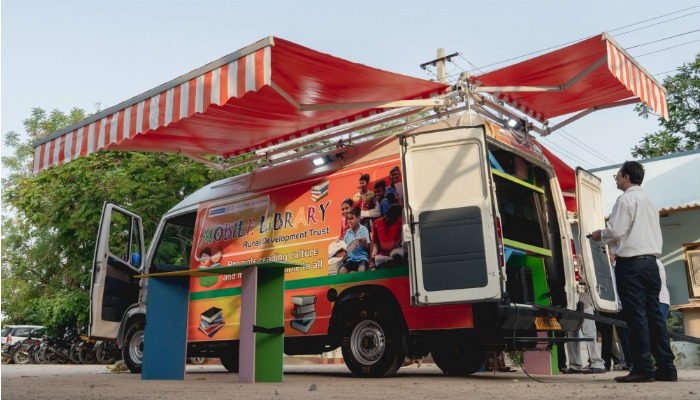 On its first ever mission, the library has left to Kosigi, a village near Adoni of Kurnool district of Andhra Pradesh. The bus will be taken to two new villages every day and will be placed in front of schools to make it easy for the students to avail the books.
The readers can carry the books home and are supposed to fill in their details in the cards issued by the librarian who will also help visitors in reading.
This mobile library ensures that children in rural areas are provided with enough resources and cultivate the habit of reading.
Text: Harshitha Pudota