The Spanish artists involved in the public art project have drawn inspiration from the local surroundings, well-known symbols and people.

The art walk covers a route of 55 KM by road from Kuderu to Bathalapalli.

©Beatriz Polo
One can now catch a glimpse of Spain's Balearic Islands in Anantapur, Andhra Pradesh, thanks to 14 Spanish artists. Curated by Antonio Torres, these artists are part of the project called Anantapur Art Walk and their objective is to bring international art to people who do not have access to it.
The artwork were created for specific locations in or around the most significant buildings of Rural Development Trust (RDT) – for instance the hospitals and schools. This also serves as a gateway to highlight the development projects of RDT and to raise awareness on various issues.
Every artist has drawn inspiration from the locality to convey a message. Four artists have produced their creations in the campus of RDT Hospital in Bathalapalli. Joan Aguiló has created murals of children dancing on the wall of the pediatric hospital with the intention of transmitting joy to all who come to visit the doctor.
At the jute workshop of the Handicrafts centre, Julia Ribas decorated the entrance with a large blue fig tree made on a base of ash collected by the women at the centre. "The whole time I was here, I felt the co-operation, tenderness and honesty of the locals. The trunk is the solid structure, the branches represent growth and the struts show the external support," she says.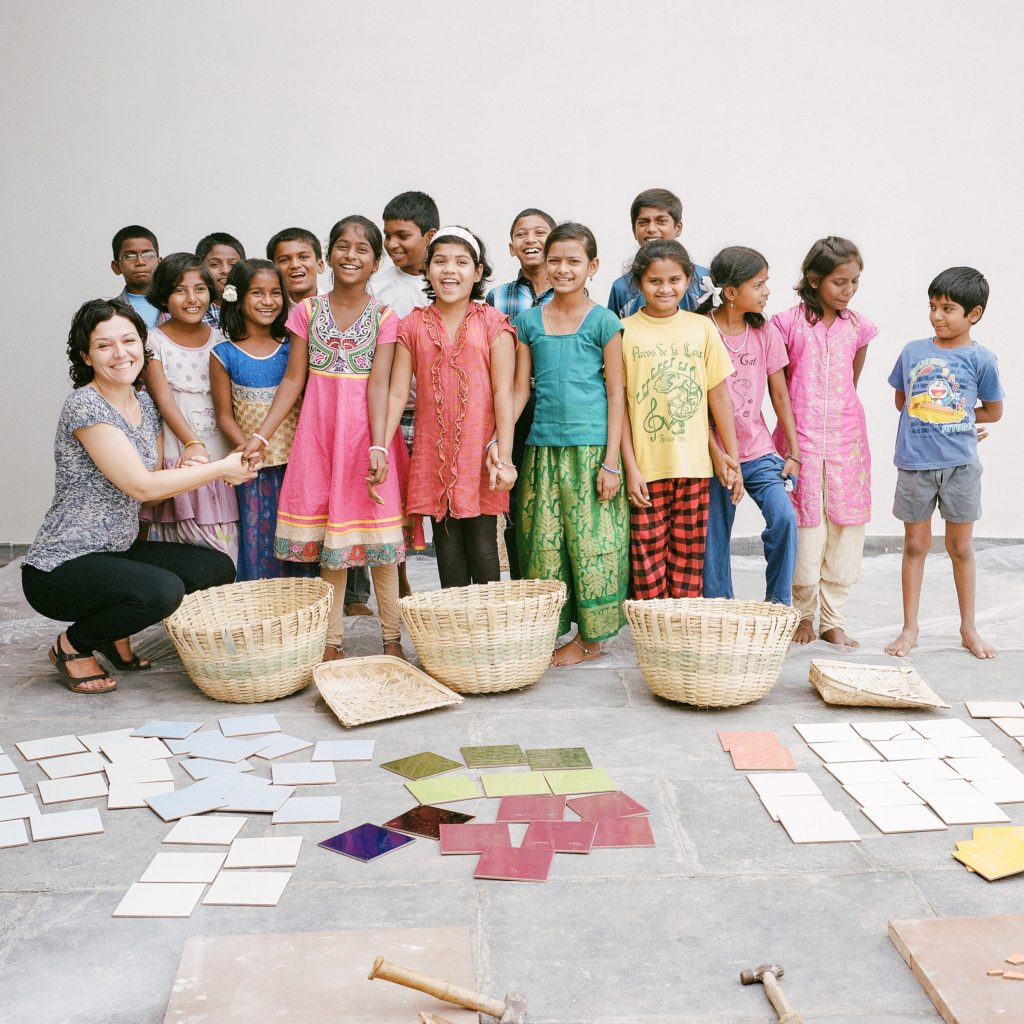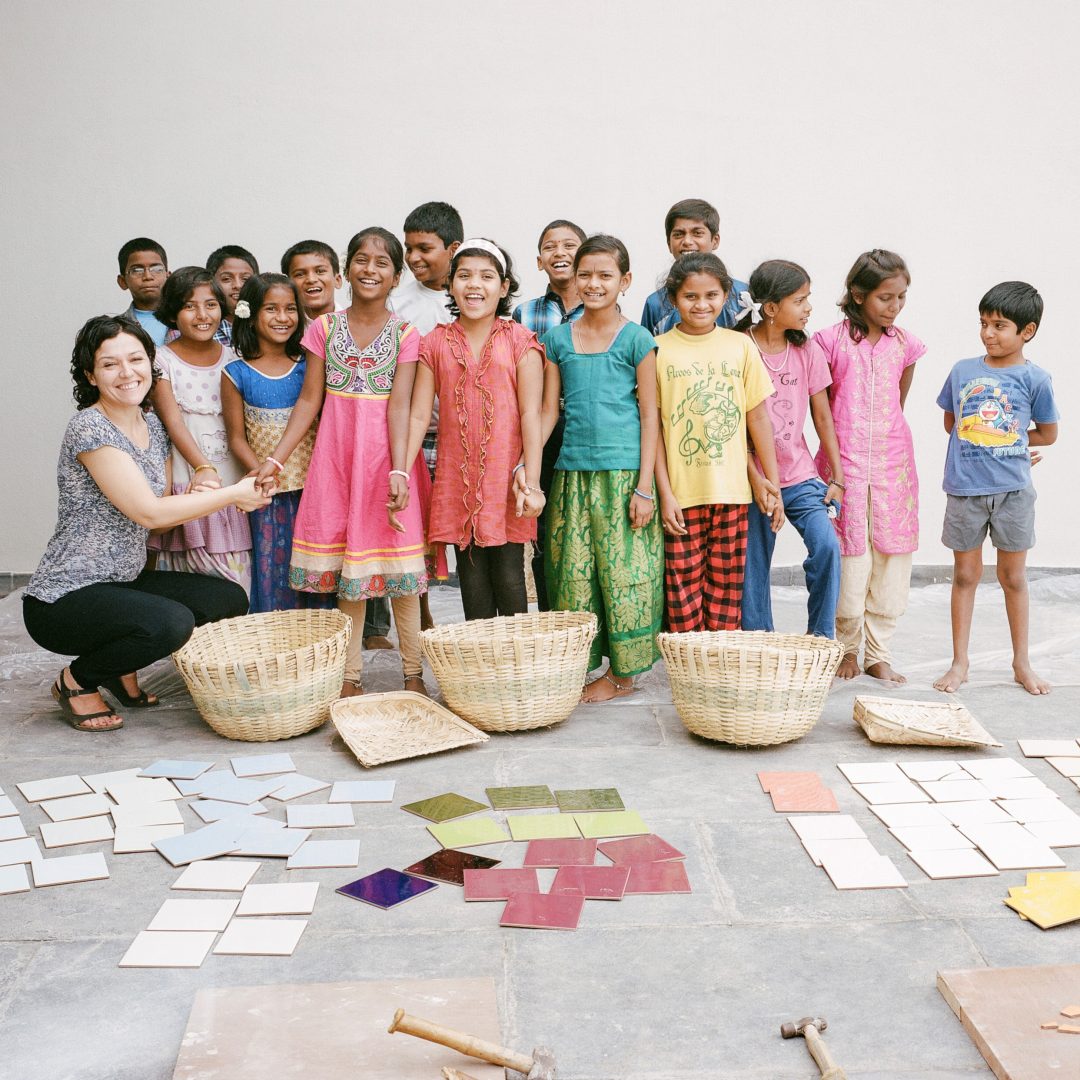 In the High School for Inclusive Education, Paca Florit chose trencadís (broken ceramic technique) because of its textures, so that visually-impaired children can also feel the art.In the same place, Mallorcan sculptor Joan Costa has created a forest of color, by suspending more than a hundred painted bamboo canes to create a sensory experience for the students.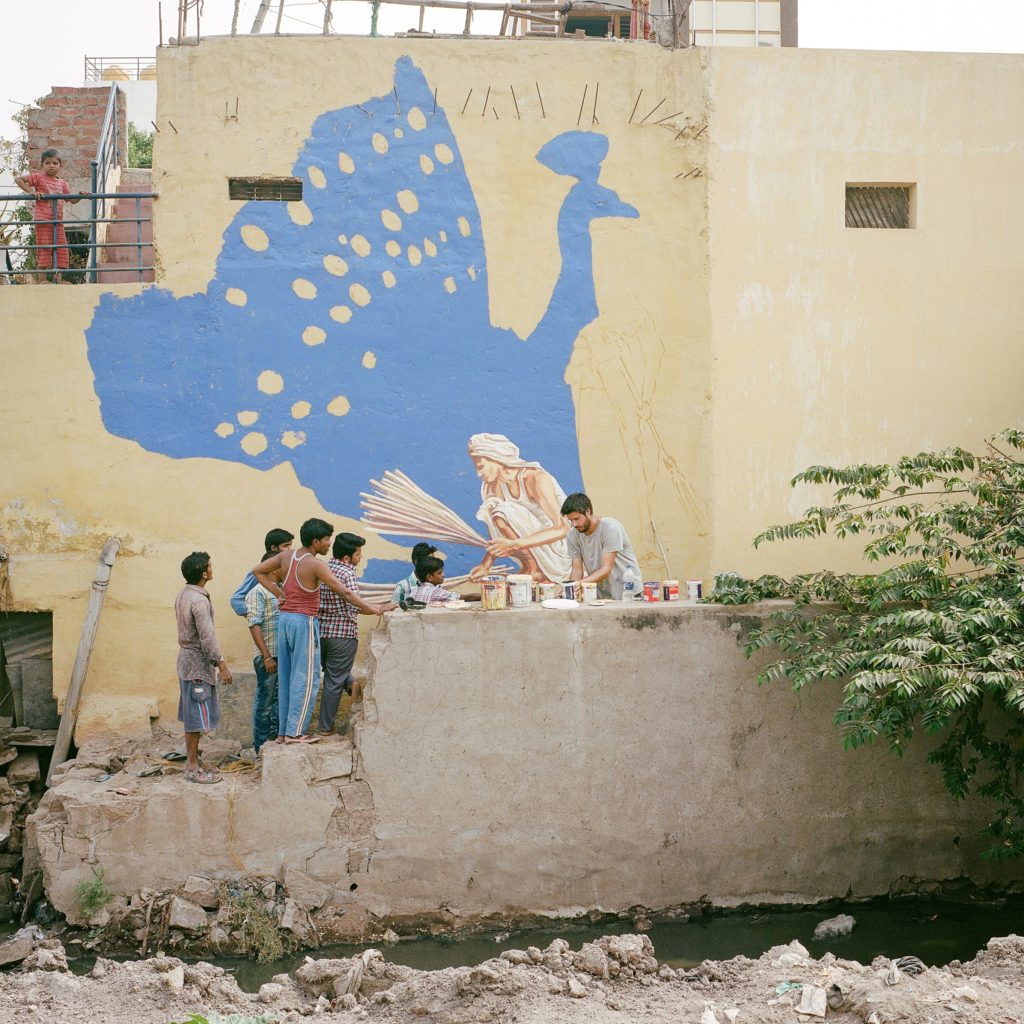 Another artwork striking from the rest, by Mallorcan street artist Joan Aguiló, is near an effluent canal in the town of Anantapur which shows a bright blue peacock with a man and a woman engaged in cleaning. He was joined by the children from the community.
The walk was conceived by Fundación Vicente Ferrer, RDT's partner in Spain, in collaboration with Institut d'Estudis Baleàrics. The project started as Mata Ombres (Killing Shadows) in Spain 2017, with the objective to raise awareness about the local communities through art.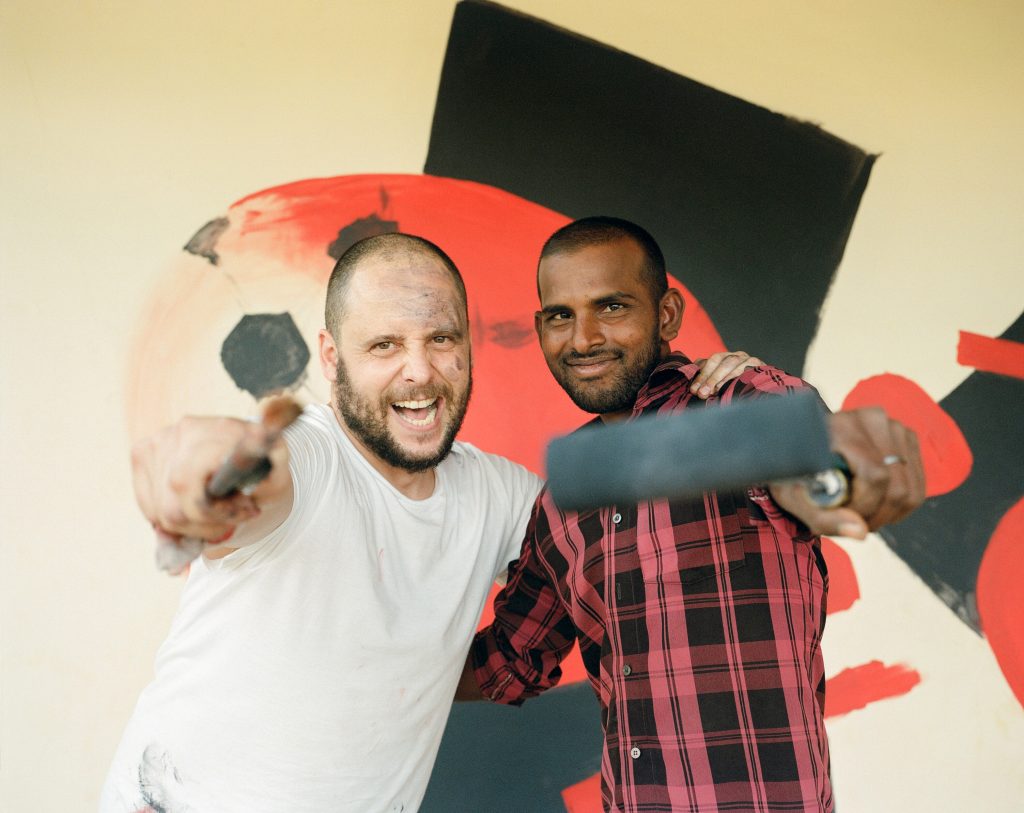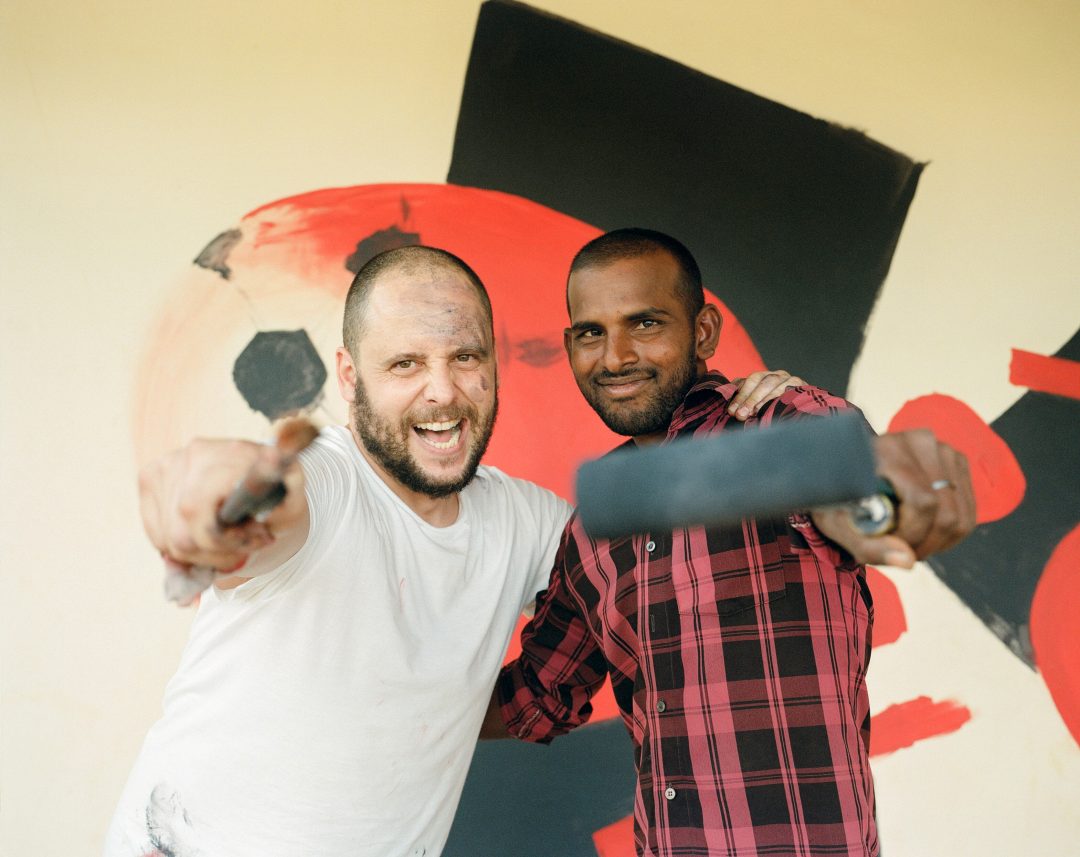 The first phase was a fund-raiser last September where each artist put up three original pieces for sale and the Art Walk was planned as phase two. Later this year, in the third phase, the artists will create pieces inspired by their experience in Anantapur for an exhibition in Balearic Islands and Spain.
The artists confess that this experience has been one of the most satisfying and creative adventures of their lives. Thanks to them, Anantapur is buzzing with colorful images.
Text: Lluc Alemany Morell and FelitaViegas