"We need many hands to end poverty, but I have only two. These words of the late Vicente Ferrer, RDT's co-founder,  inspired and encouraged me to take up this task, to walk from Kundurpi to Bathalapall, 140 kilometres spreading the message on India For India and the importance of education," says M Mutyalanna, a teacher in Government Primary School in Anantapur District.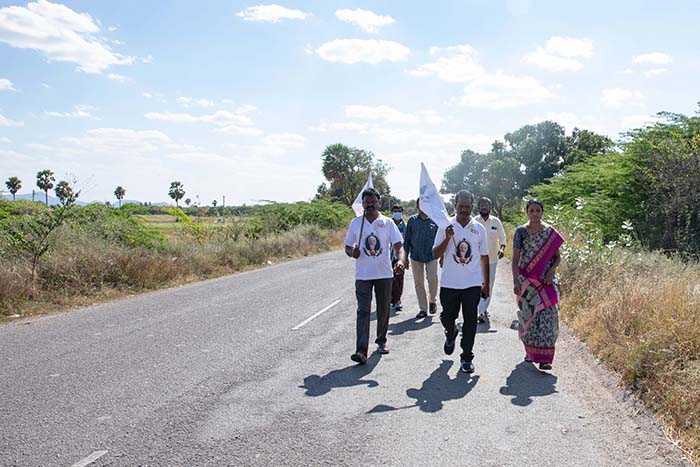 Mutyalanna understands the importance of and how education can transform the lives of children and future generations. He himself comes from a poverty-stricken family. "My father was a shepherd; my mother worked as a daily wage labourer. They couldn't afford education for four children. I was lucky enough to be supported by RDT. The organisation helped me since I was 6 years old", says Mutyalanna, candidly recollecting the past. 
With the support of RDT, Mutyalanna completed his Bachelor's in Science and later pursued Bachelors in Education; he currently works as a teacher in a Government Primary School in the district.
The 41-year-old teacher was introduced to India for India (IFI) in 2017; India For India – Seva Hundi movement, aims to create access to education and health care for children in vulnerable situations. Since then, he has been an enthusiastic and loyal supporter of the initiative.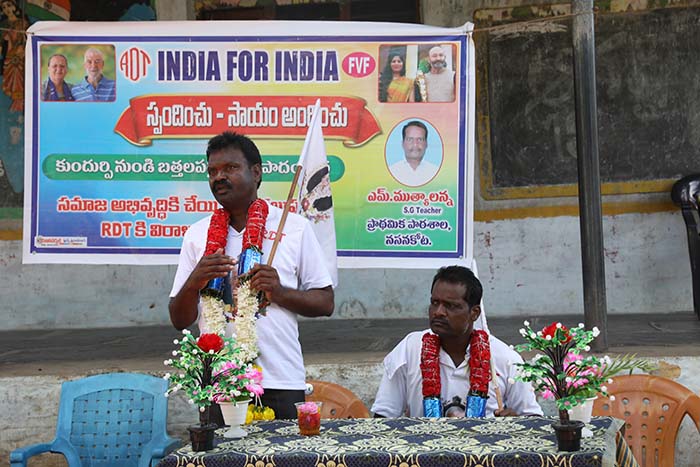 "There are many children in today's society who need support. If everyone can get the help I got, the future will be bright; that is why I have been a regular contributor as it enables children to study and aim high".
With a zeal to do more, Mutyalanna wanted to inspire others to come forward and take part in the IFI Seva Hundi movement. "I wanted everyone to take part in IFI actively. I thought about the ways I could do it; a walk seemed very good to me because I could interact with people and communities". The 140 km walk started from Kundrupi on January 10th 2022 and ended at RDT Bathalapalli Hospital on January 13th 2022.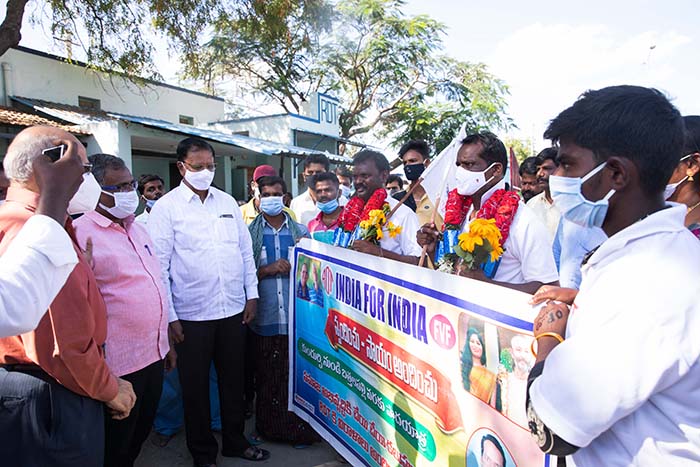 Talking about his experience, Mutyalanna said, "The journey has been very satisfying. Many people came to wish me the best and encourage me. I had the opportunity to address people. The most satisfying thing for me was to see many coming forward. I met a Chartered Accountant on the way; learning about IFI, he became a monthly donor, a few police officers we met on the way came forward to donate, and those who are already contributing increased their monthly contributions. This part of the journey was the most satisfying." 
You can also take part in India For India movement. Click here to know more. 
Text: Ernest Abhishek Paul