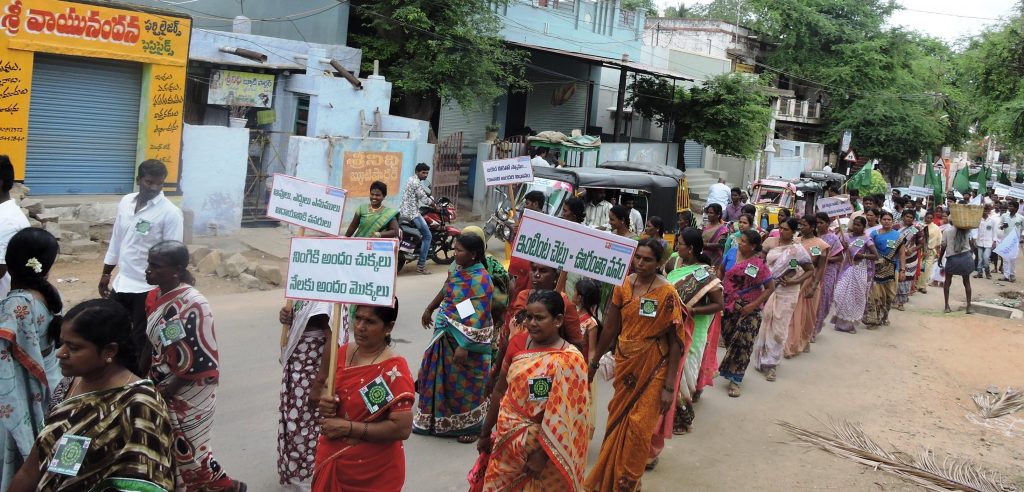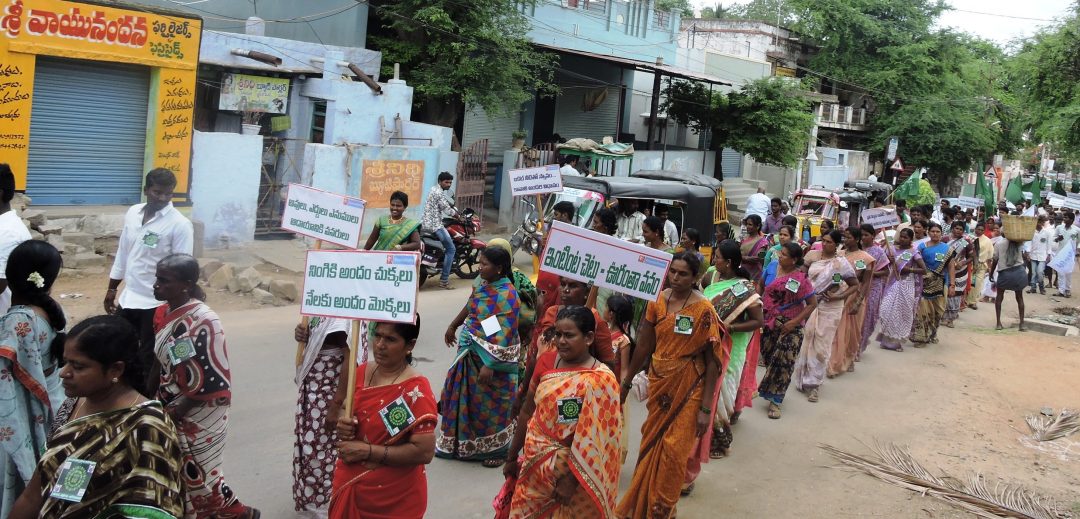 "A tree in each house, a forest in each town" and "A planet without plastic" were some of the slogans, which could be heard in the awareness marches organised by the Rural Development Trust (RDT) in Kalayanamandapam in the framework of the International Environment Day. The organisation carried out several awareness days to promote the protection of the environment and the use of non-recyclable materials, using theatre plays and paintings. The objective of these activities are to sensitise the rural population against the serious environmental consequences caused by excessive use of non-recyclable materials such as plastic.
These marches were conducted in more than seven regions in the state of Andhra Pradesh. As part of the ongoing projects of the Ecology and Sustainable Livelihoods Sector at RDT, the sessions also included awareness talks about the importance of crop diversification as well as the benefits of organic agriculture. Information tents were installed outside community centres where people could find seed samples and horticulture plants to enrich their fields in a healthy and ecological way. Panels were also displayed to warn against the adverse effects of chemical pesticides. Sathyanarayana, technical director of the Ecology Sector, adds, "every year, the population of Andhra Pradesh suffers a vertiginous growth, a fact that has a direct consequence on the overexploitation of natural resources and other disastrous consequences on the environment".
India generates 5.6 million tons of plastic waste per year and 60% of the plastic waste is discharged into the world's ocean annually. Three of ten rivers in the world that transport 90% of the plastic to the world's oceans are found in India: the Indus, the Ganges, and the Brahmaputra, according to the World Economic Forum.
"The biggest challenge in India is to change the mentality regarding cleanliness and the environment," says Moncho Ferrer, programme director of RDT. The organisation has been working to improve the environment since its inception.