We are coming to the end of a difficult and a strange year. Difficult and strange because all our lives have been affected both personally and in our work.
One of the important values we have all realized during this second year of COVID-19 pandemic is that all of us, all over the world, in every country, we can not make this world a better place without caring for each other, without supporting each other.
Despite this crisis and also because of this crisis all of us in RDT have worked with great commitment fulfilling our Dharma of concern for others and work beyond duty, and these are only some of our proudest moments.
1 – Supporting brighter futures in Anantapur
Moncho Ferrer, Programme Director and Visha Ferrer, Director of Women Empowerment sector started the year perfoming the bhoomi pooja and laying the  foundation stones for a new academic block and a dormitory for girls at the Government Polytechnic, Anantapur on 11th
January, 2021. The staff and students of the institute were present for this ceremony.  The academic block is a two-storey building which will include 10 classrooms, a computer lab and a digital library and the dormitory building will comprise of 25 rooms which will be a boon for the girls who will be studying at the institute.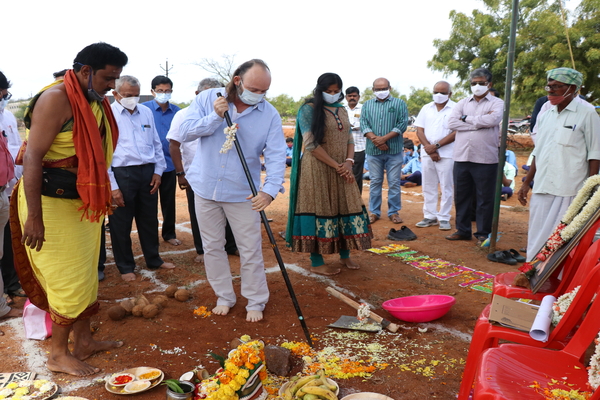 2- At the frontline during the 2nd Wave
Over 2.600 COVID-19 patients were treated at RDT Bathalapalli Hospital during the second wave that severly affected India during the months of April, May and June. RDT Hospital was reappointed as an exclusive COVID-19 centre upon the request of the district authorities on 20th April, and the medial and non medical team stood at the fronline to save as many lives as possible.
3- Where there is oxygen there is hope
An oxygen generator was acquired thanks to the support of thousands of persons in India and abroad RDT managed to acquire the awaited oxygen generator. The solidarity of thousands across India and abroad as part of the RDT Mission Oxygen campaign, which was launched in April 2021 to mobilize resources to mitigate the devastating impact of the second wave contributed to save many lives while supporting the Government efforts to contain the pandemic.
4- Recognitions to the commitment 
During 2021, RDT has been awareded in two occasions, and we could not be more proud about it. In April 2021, RDT Sports for Development Programme, Anantapur Sports Academy (ASA) was awarded by the prestigious Sportstar Aces Award 2021, in the Sport For Good Category. Due to the prevailing COVID-19 situation, the award was received by our Programme Director, Mr. Moncho Ferrer, in a virtual ceremony. Few months later, the Government of Andhra Pradesh conferred the prestigious YSR Award in the Lifetime Achievements category to RDT. "This award is a motivation that humbles and encourages us to continue our work.  As my father once said, "No good action is lost in the world, somewhere it will last forever", expressed Moncho Ferrer, RDT Programme Director in the ocasion.
5- 10 years of working in Srisailam
2021 has not been a year for big celebrations neither gatherings, but nothing can stop us from remembering that it has been 10 years since the first RDT team started workin in Srisailam forest, with the goal to support the local chenchu tribes and contribute to their development and progress. Specially important are the achievements done in the field of housing and education. The work has been implemented hand in hand with the  Integrated Tribal Development Agency and the Forest Department.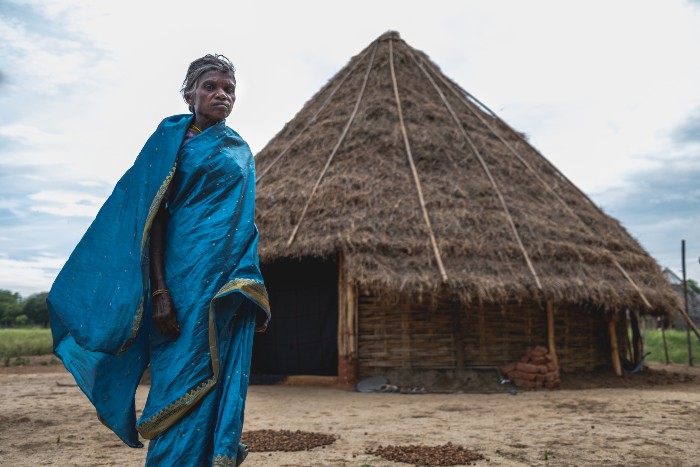 6- Mana Bhoomi: Our earth is our home
Mana Bhoomi, RDT new initiative,  aims to build environmental awareness and responsibility among the people and RDT employees and implement innovative and sustainable projects that benefit the earth. Among its goals, it attempts to turn RDT facilities into sustainable green ones. This is  initiative is based on the idea that our society has potential to be improved and made more sustainable and that the earth is more than just a resource. It is our home. Just like how we protect the living spaces in our physical home, we need to protect our earth.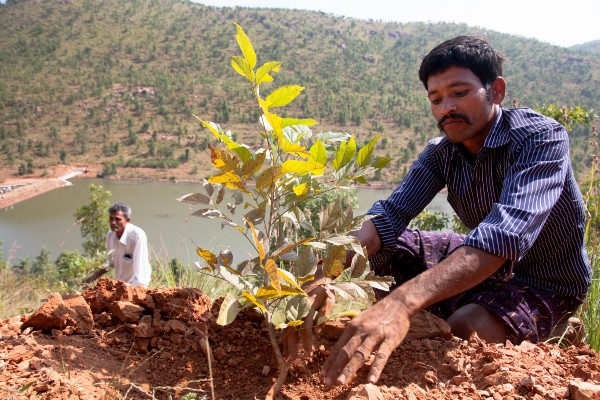 RDT, in collaboration with LaLiga, through its Women's Football department and its Foundation, have launched in 2021 the first residential academy for girls in India. Twenty girls under 15, all from Anantapur's rural communities have been selected for the programme. They will receive financial and educational sponsorship for one year to reside and train at the Anantapur Sports Village (ASV) facilities.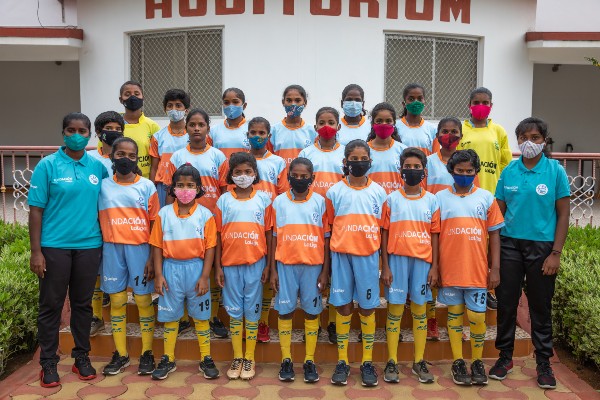 8- Champions of Education: Supporting children's dream 
RDT celebrated 14 th November, National Children´s day with the launch of  "Champions of Education", a campaign to raise funds to support the education and development of children in the most vulnerable situations across Andhra Pradesh and Telangana.  The funds raised through this initiative will be used to ensure access to education, accommodation, food, provide emotional counselling and moral support, and health check- ups for children in vulnerable situations and the needs of their families for a year.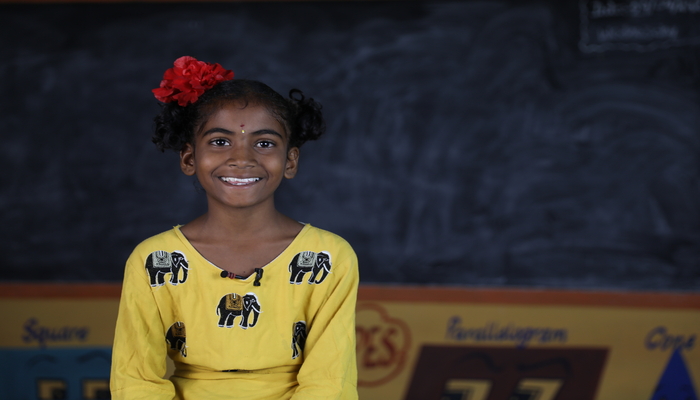 9- RDT response to the Andhra Floods 
Always committed to its dharma 'concern for others', RDT emergency relief teams provided basic provisions and essential items to over 5,000 families in Chittoor district and over 6,500 families in Nellore district after the severe floods occurred in Andhra by the end of november. RDT medical treat treated over 1.000 persons in less than a week in the areas surrounding Tirupati.
We do not know what 2022 will bring us but we will go forward with determination, dedication and commitment and hope to receive as much support and love from all of you as we got during 2021!