"What is your wish for this International Women's Day?"
This is what we asked eight women from diverse fields. From wanting access to education and healthcare for all to the freedom to choose careers and becoming self-reliant, their responses reflect the work that still needs to be done to achieve an equal and inclusive world.
We all know that women are at the forefront of the development of their households, community and environment. Their contribution matters in every sphere that affects human life yet achieving gender equality is a goal that is still far from reality.
Through our Women Empowerment sector, we work on creating a network of support for women and enabling them to achieve economic independence through sanghams. Our Social Action Teams (SATs) at the village level, which includes men, women and people with disabilities address the issue of early marriage and gender discrimination. Conducting workshops with adolescents and both, women and men is another initiative undertaken by RDT to address these issues.
Here are the stories of the women and their wishes for 8th March.
Renuka, Nurse In-Charge, RDT Kalyandurg Hospital
"My wish is that no woman should consider herself any lesser than a man and hesitate to voice what she thinks."
Renuka leads a team of 124 nurses at the hospital. The Kalyandurg Hospital remained open throughout the lockdown, even during the initial months, when many private centres decided to close. She struggled to balance her own fears while having to encourage her team to move forward. She organized motivational sessions for all the nurses and support staff working at the Hospital. Now she is back to normal duty but is more aware than ever that women need to stand on their feet and not let anyone to treat them as inferiors, on 8th of March or any other day.
Annapurna, Farmer and Mother
"My wish is that all women earn enough money to become independent and have the freedom to decide what to do with their money."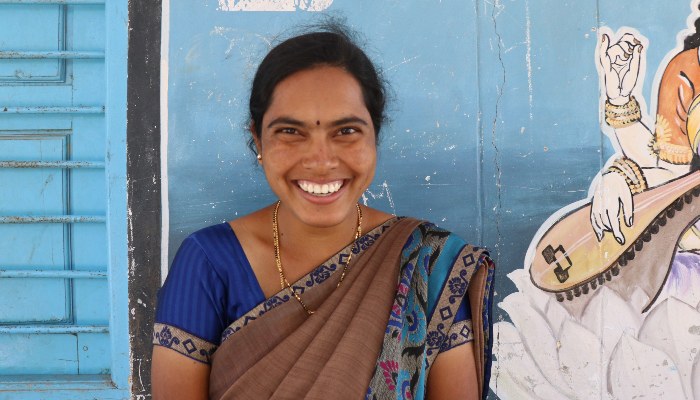 Annapurna works as a daily labourer in a tribal and remote village in Kalyandurg region.  She could not study beyond primary section but she is committed to ensure a different future for her children.
Mahalakshmi, Student
"My wish is that all girls can access education and do not face any trouble on her way to or back from school"
Mahalakshmi, a high school student in a Government School had to walk over 5 KM every day to attend school. In 2017 RDT Education Sector provided her with a bicycle. Since then she is able to reach faster and safer to her classes and can study better as she is less tired and with enough energy to study, dos her homework and help her family.
Pranusha, RDT Bathalapalli Hospital
"My wish is that all women have access to basic healthcare and realise that their health and well-being also matters."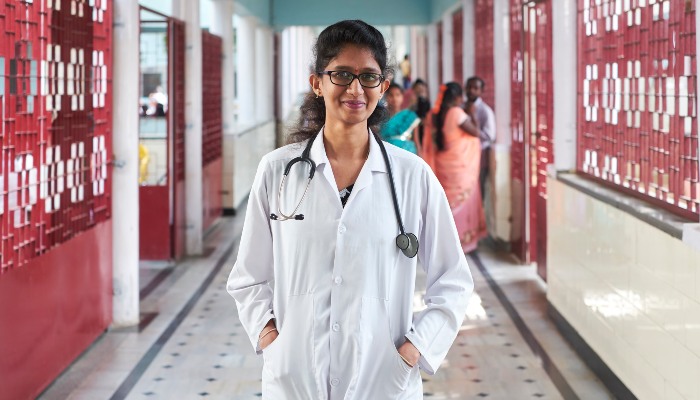 Dr. Pranusha has been working for over two years in the Internal Medicine of the hospital. During 2020, she was on COVID duty at the Bathalapalli COVID Centre. Although now she is back to her normal duties, she admits that she will never forget what she and her team have been through.
Lavanya, student at RDT Professional School of Foreign Languages
"I wish that all women have the freedom to choose their careers and that they will get equal pay for equal work. Men and women belong to the same society, so why the inequality?"
Lavanya is one of the 170 students enrolled in RDT Professional School. Passionate about languages, she has decided to learn German.
Nara Vani, Orthotechnician
"My wish is that in any job, discussion or aspect of life women's opinions and work is valued, listened to and respected. There is nothing that a woman cannot do!"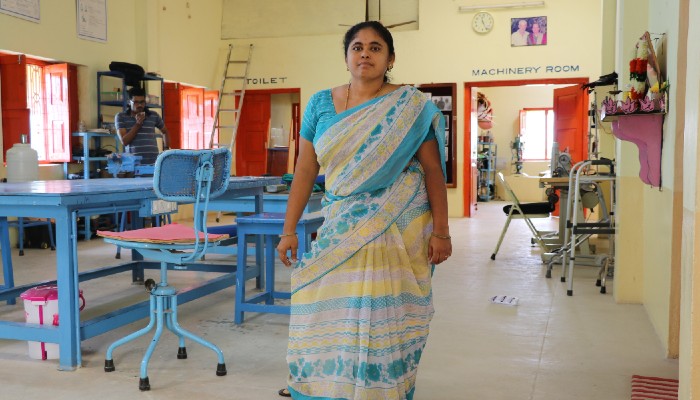 Nara Vani joined the RDT Ortho technicians team in 1996 and since then has dedicated her life to ensuring that people with disabilities have access to proper prosthetics and appliances so they improve their living conditions. She is currently working in Bathalapalli Orthoworkshop together with a team of 10 others committed technicians.
Anusha, Sportsperson
"My wish is that one day in all the courts and sports fields there will be as many girls as boys playing sports and that every family will encourage their daughters to play sports."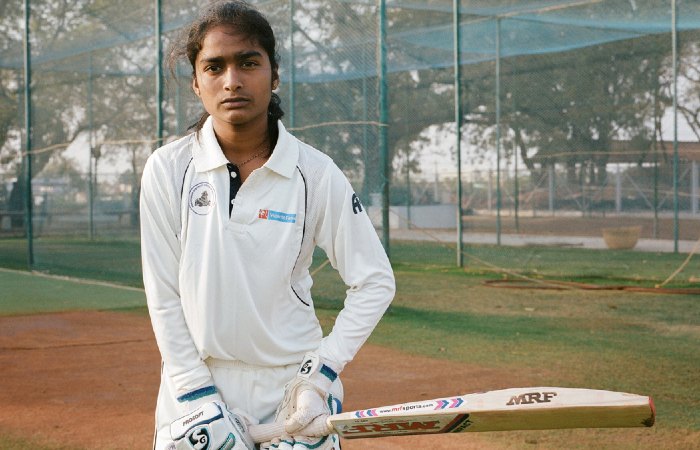 Hailing from a remote village in Anantapur, B Anusha was introduced to cricket by the physical education teacher in her school in 2014. She decided to take part in a rural cricket tournament organised by the Anantapur Sports Academy (ASA) and went to play in the BCCI Under-19 Women's League which her team won.
Varalakshmi, Tailor
"My wish is that all women stand united and support each other. Only then we will be happy."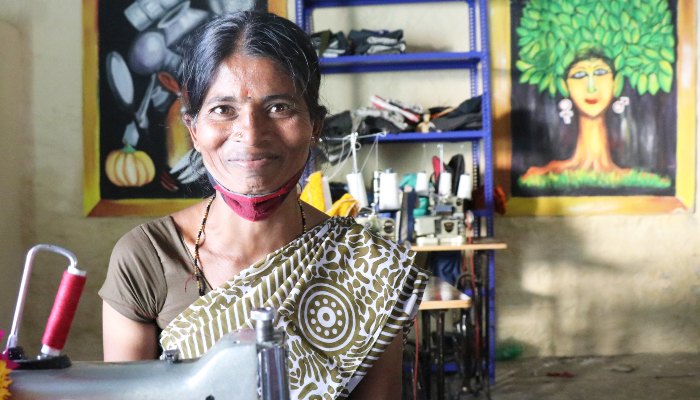 Varalakshmi became a widow at a young age with 2 sons to take care of all by herself. She is currently attending a one-year tailoring training programme in Kalyandurg with 30 other women who come from four villages.
These confessions are not different from what a lot of women all over the world wish for. Working towards gender equality is a conscious effort that needs to be a part of our everyday life. So, this International Women's Day, let's pledge to work together to challenge biases and inequality against girls and women and celebrate their achievements.
Text: Aina Vallduara, Felita Viegas