By Jose Antonio Hoyos
On March 19th we had to stop classes at the RDT's professional schools. Restrictive measures were undertaken as part of the strategy to tackle the spread of COVID-19 and the closure of schools, colleges and educational centers in general was among the initial decisions.
In the Professional School project where we teach English, Spanish, German and French  there were still four months left to complete the course. Our students -young graduates from disadvantaged social groups and poor families- study these languages and learn communication and soft skills to increase their employability and help them build good careers through which they support themselves and their families.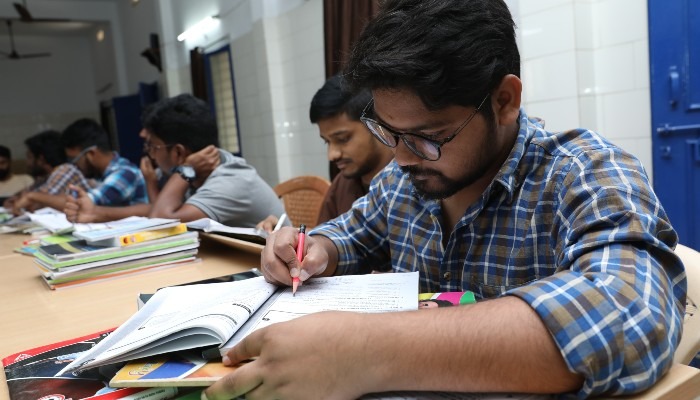 So when the school was closed down and students were sent back to their villages, I had a feeling that maybe this project would fall apart. The schedule is tight so the entire course is demanding and academically intensive . It is not a child's play to reach to B1 level in a foreign language in eleven months from the scratch. In fact, I always say that we actually start from -1 level, since the mother tongue of the students is Telugu, a language in which the syntax and grammatical structure is completely different than that of the foreign languages we teach.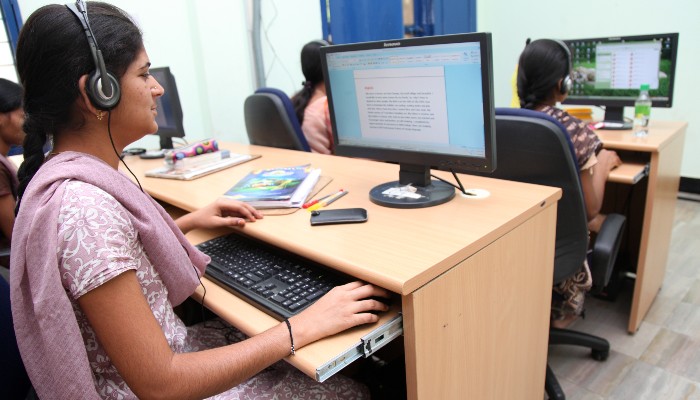 However, on the same day of the announcement of the closure, all the teachers met and there was no need to raise the agenda for the meeting. We simply had a brainstorm on how to continue and we realized that we had tools such as WhatsApp, Facebook, Google Classroom, Schoology, Zoom, Skype… at hand and we could also count on the smartphone as a product that has reached all parts of the world, including the remote rural areas in India. In addition to that, all the teachers clearly and emphatically expressed their intention to continue the project. We still had teachers, students and the will to continue to learn. I realized that the school was alive and that there was nothing falling apart but something new being created.
We have been teaching online for over a month now. The students log in from their homes in the villages, participate, do their homework, ask questions, send audios and videos … and above all they appreciate the perseverance and resilience of the teachers.
Sai Chandra, a Spanish student, said to me yesterday, "Goodevening, Sir. The online classes are very useful for us in these situations, we cannot learn without teacher's guidance. Thank you so much for helping us in these difficult circumstances. We will always respect that."
Upendra, a French student, also commented, "In this critical situation the whole country is in lockdown, but we are unlocking our potential, for that we feel happy."
Of course, we have to deal with new problems – connections that are not always good, exercises that take time to download and videos that are not uploaded quickly, other domestic tasks that students have to attend to, and in general the need to get adapted to different dynamics and resources – but the truly important thing that we have all learned transcends the languages we teach and the circumstances in which we are in. We have seen that the school -like energy- cannot be destroyed, only transformed. The project has gone virtual but it hasn't disappeared. It has shown us its non-visible part, its essence, its soul: that it is made of eagerness to learn and to share. This is why it is immune to everything and no virus cannot stop it.
To all the students and teachers, thank you very much and congratulations!
Stay tuned, there is class today!
About the author: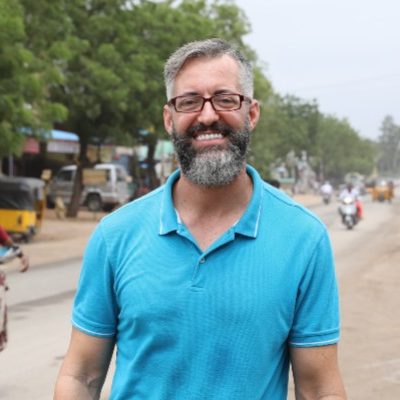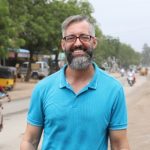 José Antonio Hoyos Castañeda started as French teacher in RDT and moved on to become the co-ordinator of the Professional School of Foreign Languages since 2015. He began his teaching career in Tanzania (Africa) while working for the NGO, Born to Learn, where he worked for 2 years. Prior to that he spent his professional career as a senior Telecommunications engineer in several multinational and local companies in the optical-digital industry for 15 years. He graduated from the University of Navarra and in 2019 received the Distinguished Alumnus award from that university. He has a fascination for languages, and can speak Spanish, English, Italian, French and Swahili. He is currently learning Telugu.