The school of pandemic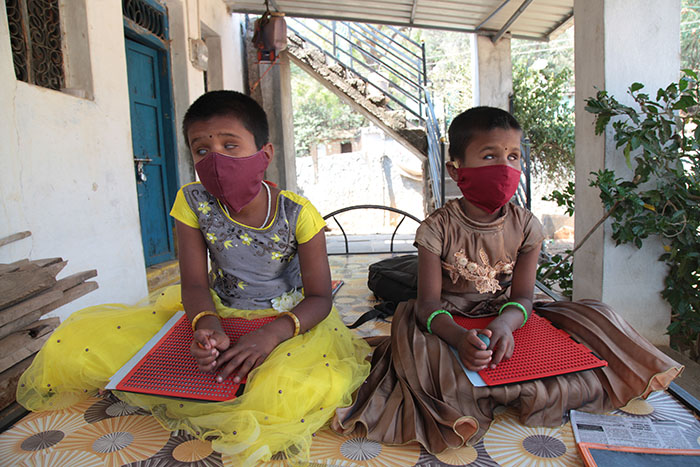 When the lockdown was imposed in March 2020, students from all RDT Residential Inclusive Schools were sent back home. A month later, the government started airing lessons on TV channels but these were not
accessible to all, especially children with disabilities like Pooja and Rashmi who have visual impairment.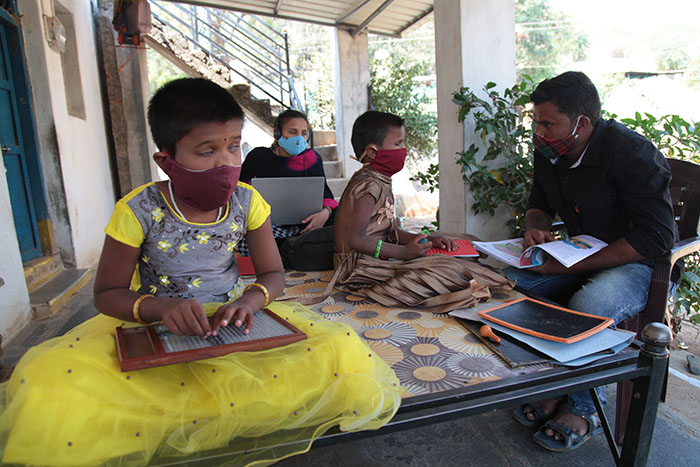 RDT started online classes for its students but after some time the team realised that the digital gap in rural areas rendered this as an
unfeasible option for many students who didn't have a smartphone in their families. 
Hence, RDT decided to provide tabs to students from 6th to 10th grade.
This, however, was not viable for students in the primary section who have a more challenging time navigating through electronic devices.
Hence, in December 2020, it was decided that 39 teachers of the Primary Inclusive Schools would visit the students once a week in their homes to teach them.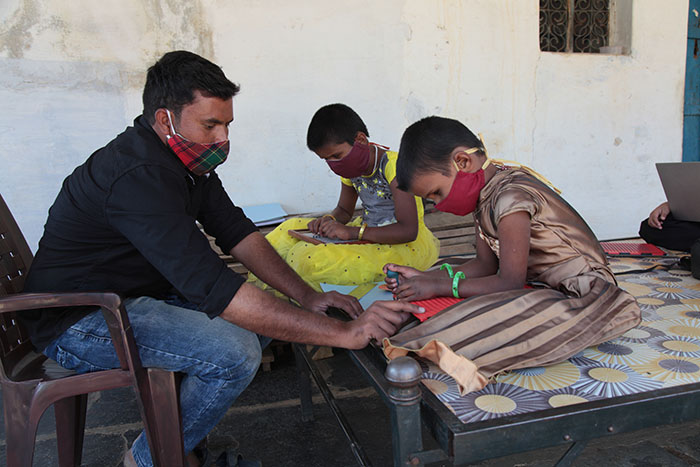 This has been a boon for families with limited resources.
"I was scared that there might be a break in my children's education. Thankfully, RDT started online and home classes.
With home classes Pooja and Rashmi have been able to revise their old learnings. I feel relieved", shares their mother.
Sai Krishna, too, is one of the 214 students who is a part of this programme. He was born with a visual impairment and so, studies in Braille.
"I didn't enjoy the lessons on Sapthagiri channel but I like having my teacher at home. I do hope the school opens soon."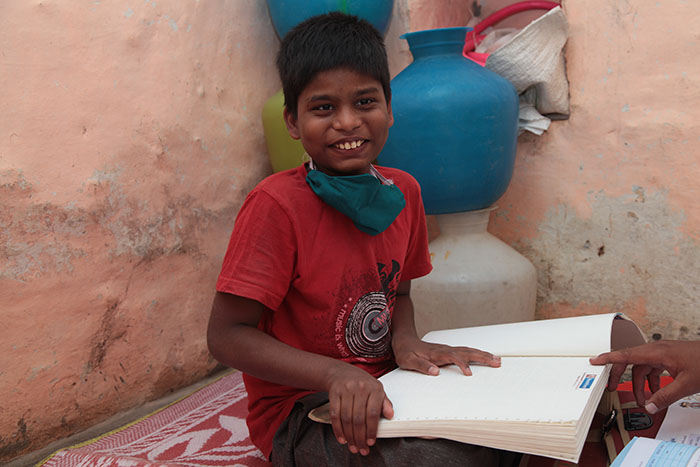 This initiative has been successful for the past 6 months, thanks to committed teachers like Jai Simha.
"Revising basic concepts is important due to the long break for the students. I travel 35 KMs every day to teach them and feel contented to contribute towards a cause I see as worthy."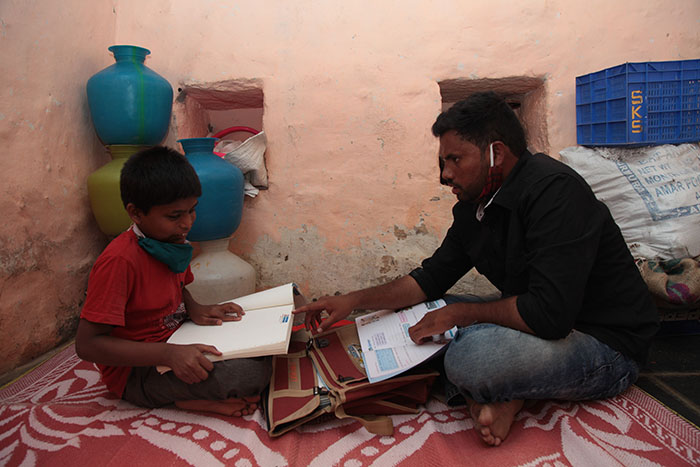 After completing his diploma in special education, Jai Simha was working in the Inclusive School in Kanekal until the pandemic hit India.
So, RDT utilised the lockdown to improve the skills of the teachers by conducting a 3-weeks training in sign language or braille, according to the language they needed to improve.
The teachers visit the children once a week and teach for five hours, generally between 10 AM to 3 PM.
"I love studying and enjoyed staying at my school. Mostly, I miss the food there," quips Bommalata Akhila, a student with speech and hearing impairment who studies in sign language.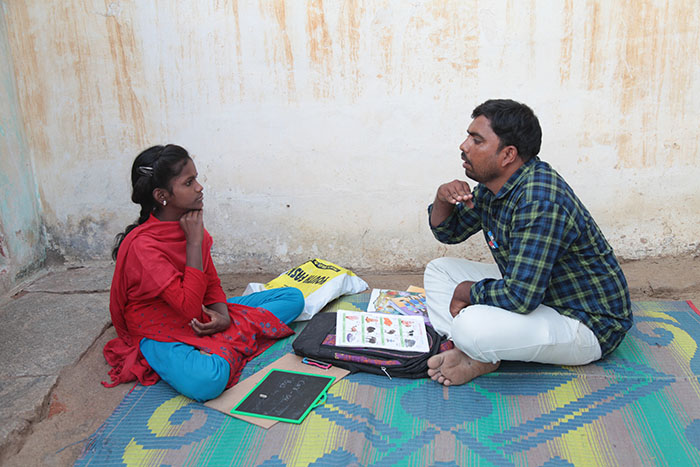 The world has gone online during this pandemic which threatens the progress of access to education for many students.
This is further aggravated for those from disadvantaged backgrounds and in rural areas where the digital gap is wider.
But determination and teamwork to overcome those obstacles can prove otherwise.