Delivering hope door to door
Shortly after giving birth to twins at the RDT Kalyandurg Hospital, one of Sunita's babies was experiencing difficulties in breathing and in being fed while having abnormal sugar levels.
This is when the hospital staff referred her to Chandra for consultation.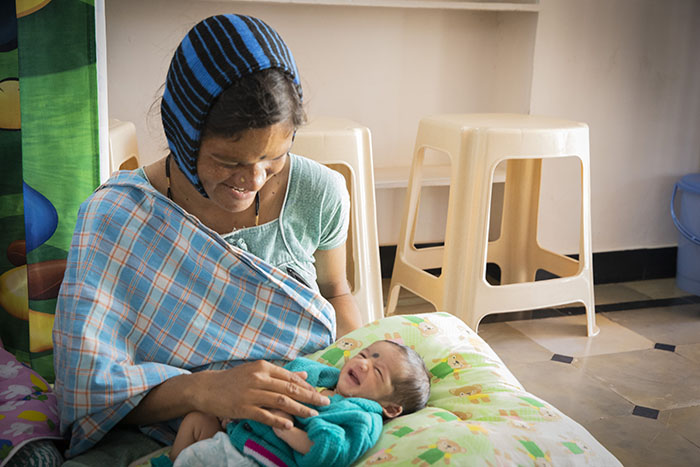 Chandra is a therapist for the Early Intervention programme at the RDT Kalyandurg Hospital campus.
"Here we work with antenatal and postnatal women, and babies below 5 years for developmental delays,
who show signs of cerebral palsy or intellectual disability and also risk pregnancies, feeding issues, etc.,"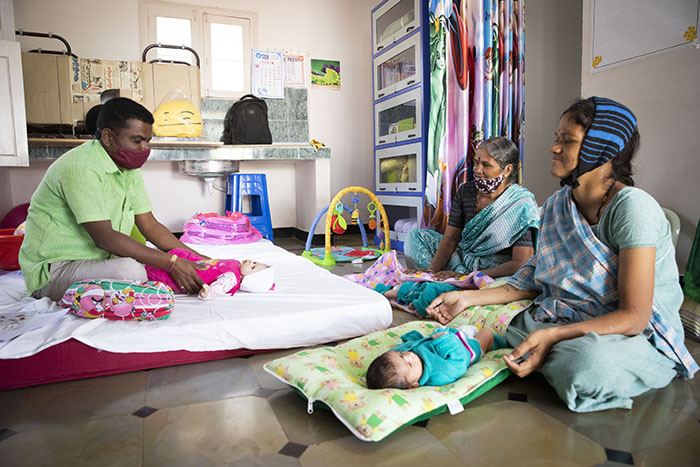 "I was stressed about my son's health but now I feel a bit relieved. I am sure with proper care and therapy he will soon be alright." In this first consultation,
Chandra advised Sunita on basic care and positions and through regular sessions, he worked hand in hand with the mother.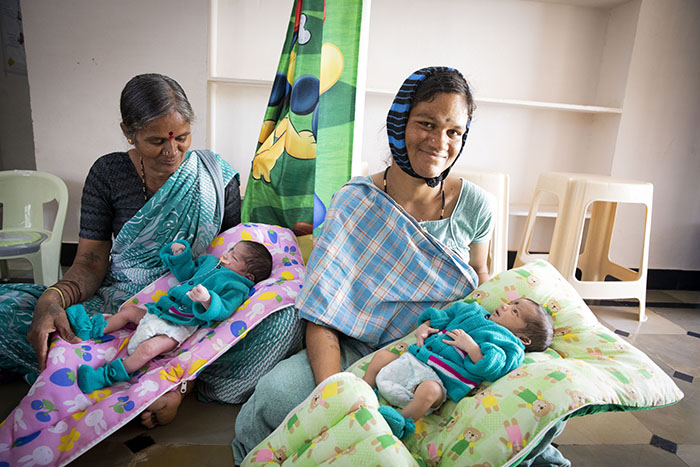 Functioning for the past 12 years, the COVID-19 outbreak brought an abrupt stop to the programme. It was restarted in September, 2020.
  While Chandra attends to babies from Monday to Saturday at the centre, other therapists organise camps in the villages in the RDT project regions to provide therapy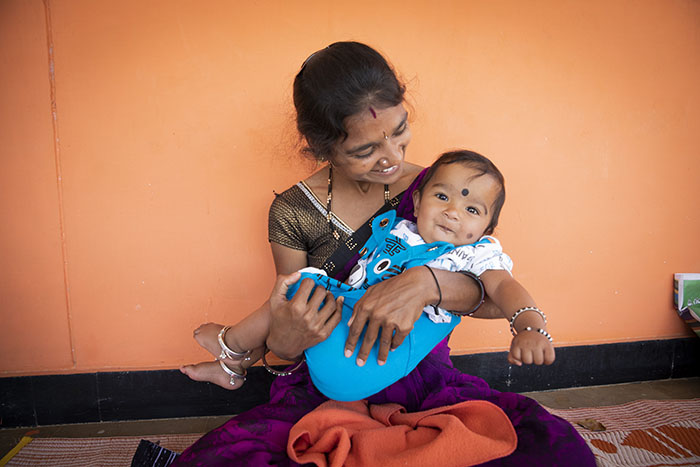 Born prematurely at 32 weeks, Triveni's baby was experiencing developmental delays. She has been receiving therapy to strengthen her muscles and improve her movement since November 2020. 
After learning from Chandra at the centre, Triveni continues the exercises with her baby at home to keep up the progress.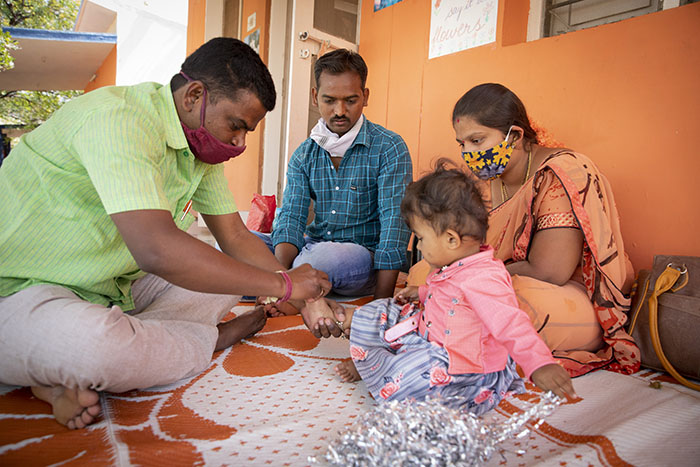 Chandra has attended to 296 babies since restarting work in September. "Parents come here worried and anxious but they also place their trust in us.
Through our regular therapy and exercises, parents become elated to see the small steps of progress that their babies make. It gives me immense joy."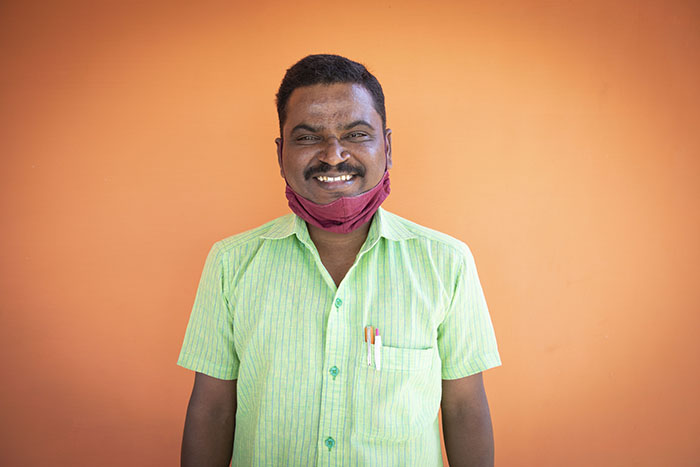 Gananya, a 14-month old baby, was experiencing developmental delays after undergoing a surgery when she was 2-months old for excessive build-up of the fluid that surrounds the brain and spinal cord.
Since October 2020, Chandra has been working on strengthening her muscles and providing play support and stimulation.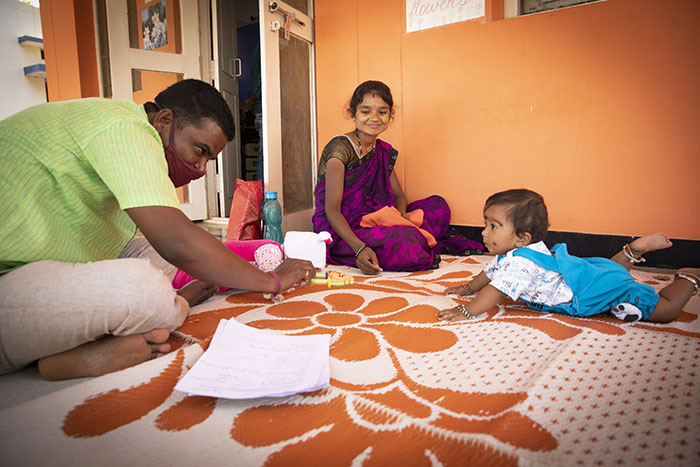 "After three months of therapy, we were overjoyed to see Gananya use support to stand all by herself. It gives us so much happiness to watch her grow," the parents express beamingly.
At the field level, 450 children are registered to receive therapy and rehabilitation through this programme.