We need your support to rehabilitate and set up a digital library in a SPORTS AND EDUCATION CENTRE in Dharmavaram (Andhra Pradesh).
This centre currently provides educational counselling and sports trainings to more than 90 children and youth from the most vulnerable communities
Join the team. Break the cycle of poverty
WHAT WE CAN ACHIEVE WITH YOUR DONATION?
15 computers for the computer lab will be purchased
Computer classes and the Internet access will be ensured to enhanced learning opportunities
A set of storybooks in Telugu, English & Hindi languages will be acquired
Furniture and basic amenities to create a comfortable environment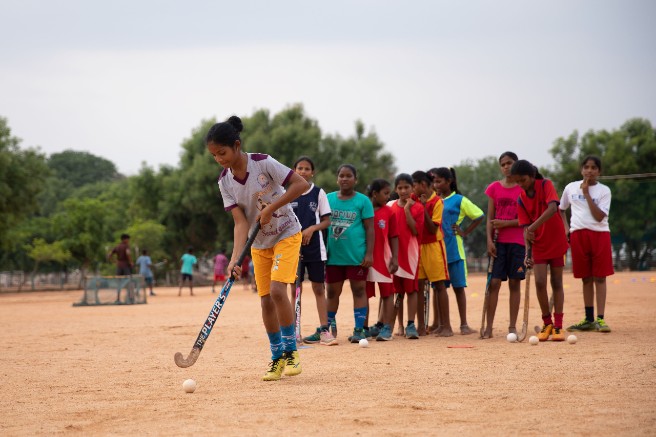 ABOUT DHARMAVARAM SPORTS AND EDUCATION CENTRE
Dharmavaram Sports and Education centre is one of the four centres operated by RDT-ASA in Andhra Pradesh. The centre was built in 2010 with the goal to provide educational and nutritional support to the families from vulnerable communities living in the area.
Today more than 90 children are attending regularly to activities of this centre which include sports practice in Hockey and Cricket and accessing the knowledge they need to grow up and move out of poverty
We are reaching out to the worst-impacted children and their families.