Brushstrokes Vs COVID-19: Can art travel faster than a virus?
Neighbours from Gundiganipalli woke up one day to a surprise: some mysterious murals had appeared around their town to ask people to wash their hands often, wear a mask and stay home.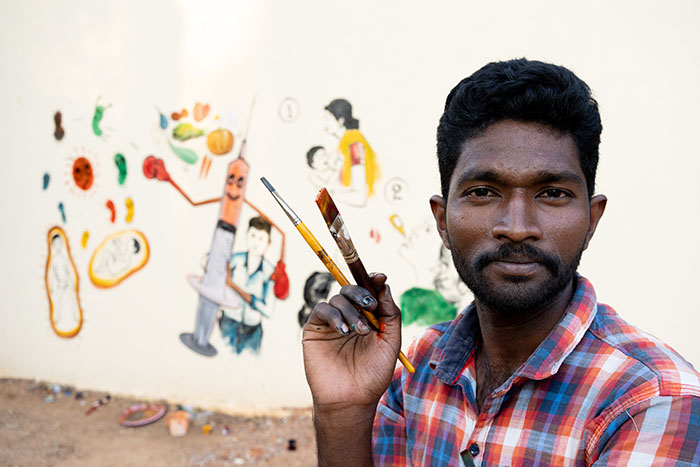 Behind this work was Somashekar, a student of Fine Arts who clearly found his mission when the pandemic began.
As misinformation and the coronavirus spread in rural areas, he took his brushes to make his message travel faster and protect his community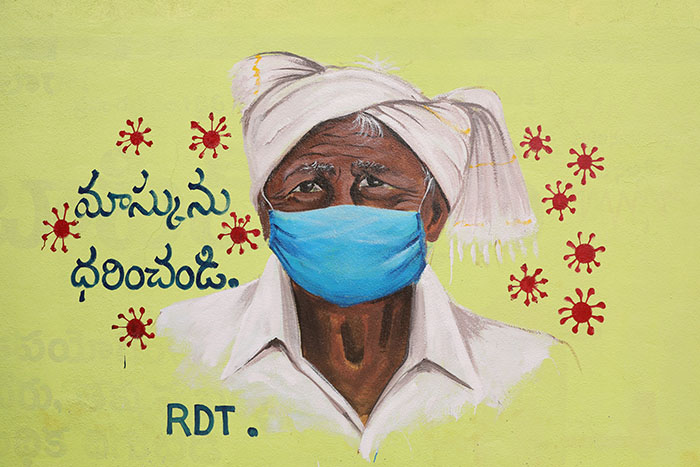 "COVID-19 is affecting millions of people around the world. I immediately thought about my town, what would happen when the virus arrived here?
People are trapped in poverty and live day to day. This is what motivated me to use art to raise awareness", he says.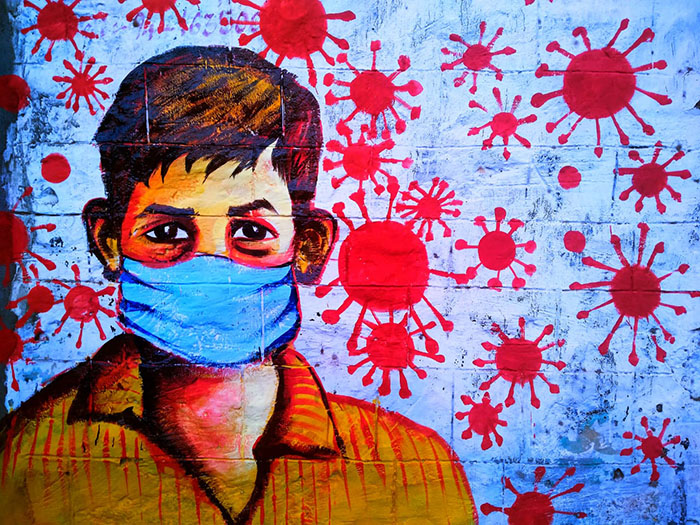 Son of a farmers' family, Somashekar is the seventh of nine siblings.
He was sponsored as a child and today, at the age of 25, he is about to complete a degree in Fine Arts at  Yogi Vemana University in Kadapa.
"My family could not help me financially, but I have been able to get here thanks to my sponsors. It gave me confidence knowing that they were there to help me out", he adds.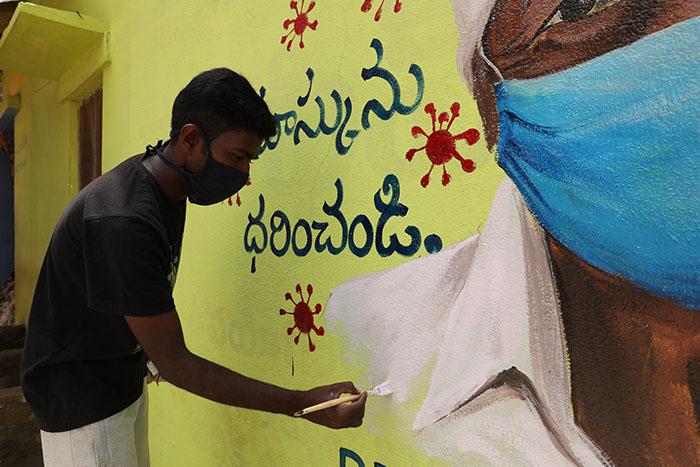 Somashekar has authored more than 250 murals in a hundred towns in Andhra Pradesh and Karnataka.
His work achieved the Viswaguru World Record and has gained international attention from media such as the Spanish newspaper El País and the German magazine Der Spiegel.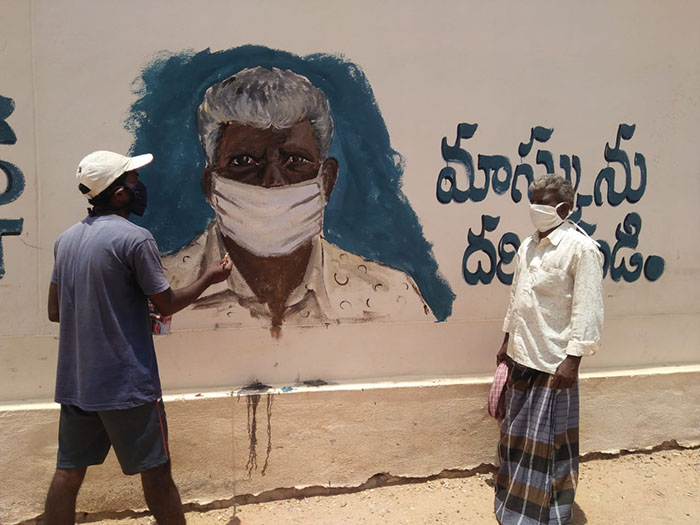 His transformative vision of art goes back to his childhood: at school, one of his drawings denouncing gender-based violence against women won an art festival.
"Art is universal. I want my work to create and inspire social change. Educating people through art has always been my passion", he highlights.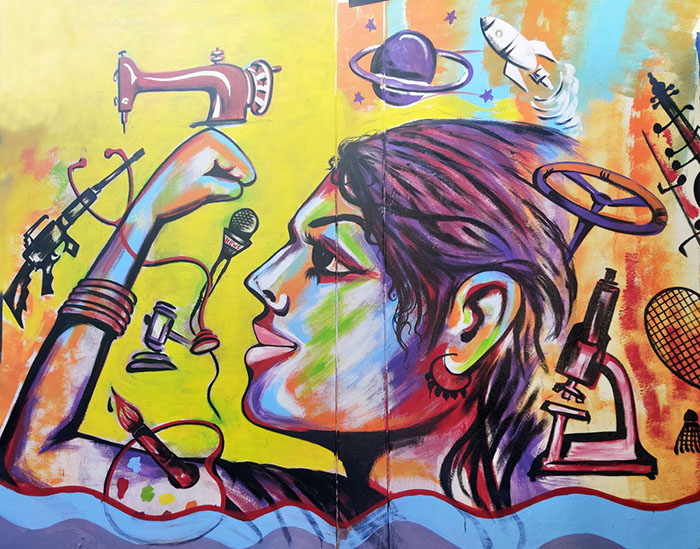 The young artist is determined to fight injustice and inequality with his brushstrokes. In his latest works, on the occasion of International Women's Day,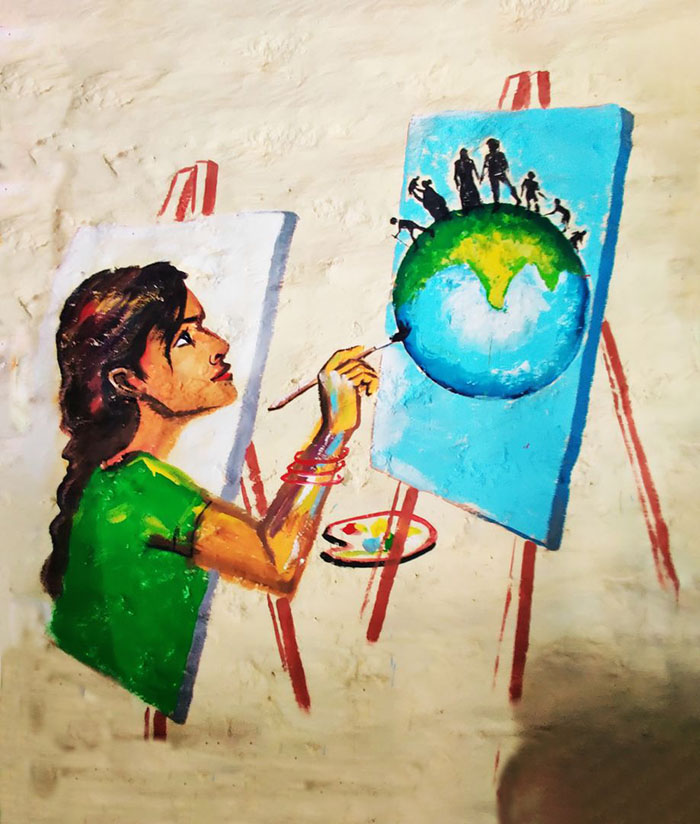 Somashekar painted murals to honour women and recognise them as an essential force that transforms the world.